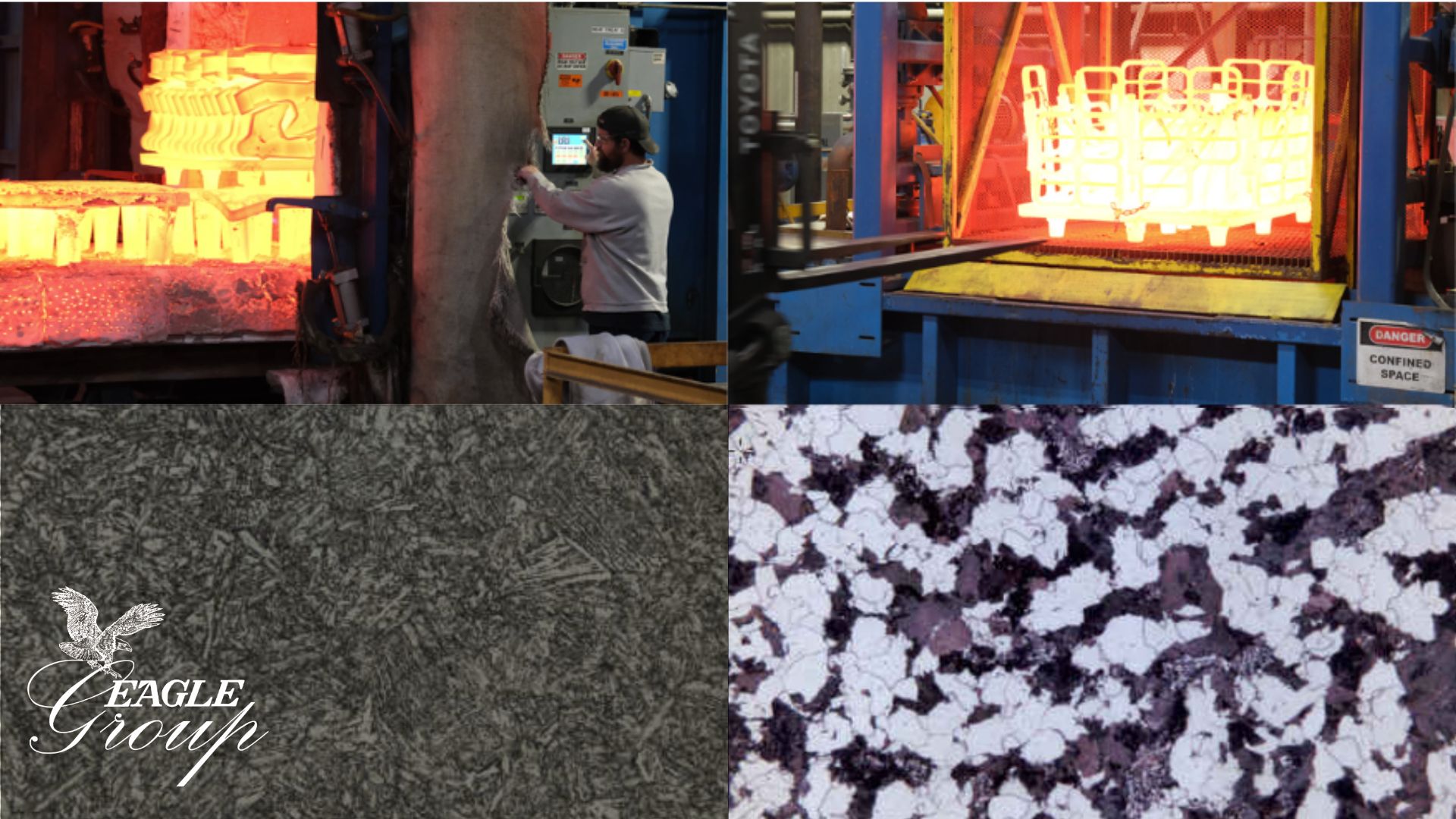 Metal manufacturers utilize a number of tools to control the mechanical and physical properties of raw materials. An alloy's chemistry is only one part of the equation: obtaining the final properties can only be achieved through heat treatment. In this introduction, we'll cover the following topics:
Why heat treatment is important for metalcasting

Heat treatment for carbon steel vs heat treatment for stainless steel

The importance of using ASTM standards

Key heat treatment processes used by foundries and machine shops
Heat treatment is a broad term describing a range of thermal processes used to control an alloy's properties. These processes ensure a finished product carries the mechanical and physical properties demanded by its application. Encompassing both heating and cooling, heat treatment incorporates a few distinct and equally important phases:
Ramp-up: heating the metal;
Soak: maintaining the metal at a desired temperature for a specified amount of time;
Cooling: cooling to a specified temperature at a controlled rate and in a controlled environment.
Read More
Tags: Metallurgy, Metal Properties, Mechanical Properties, Heat Treatment
Subscribe to Email Updates