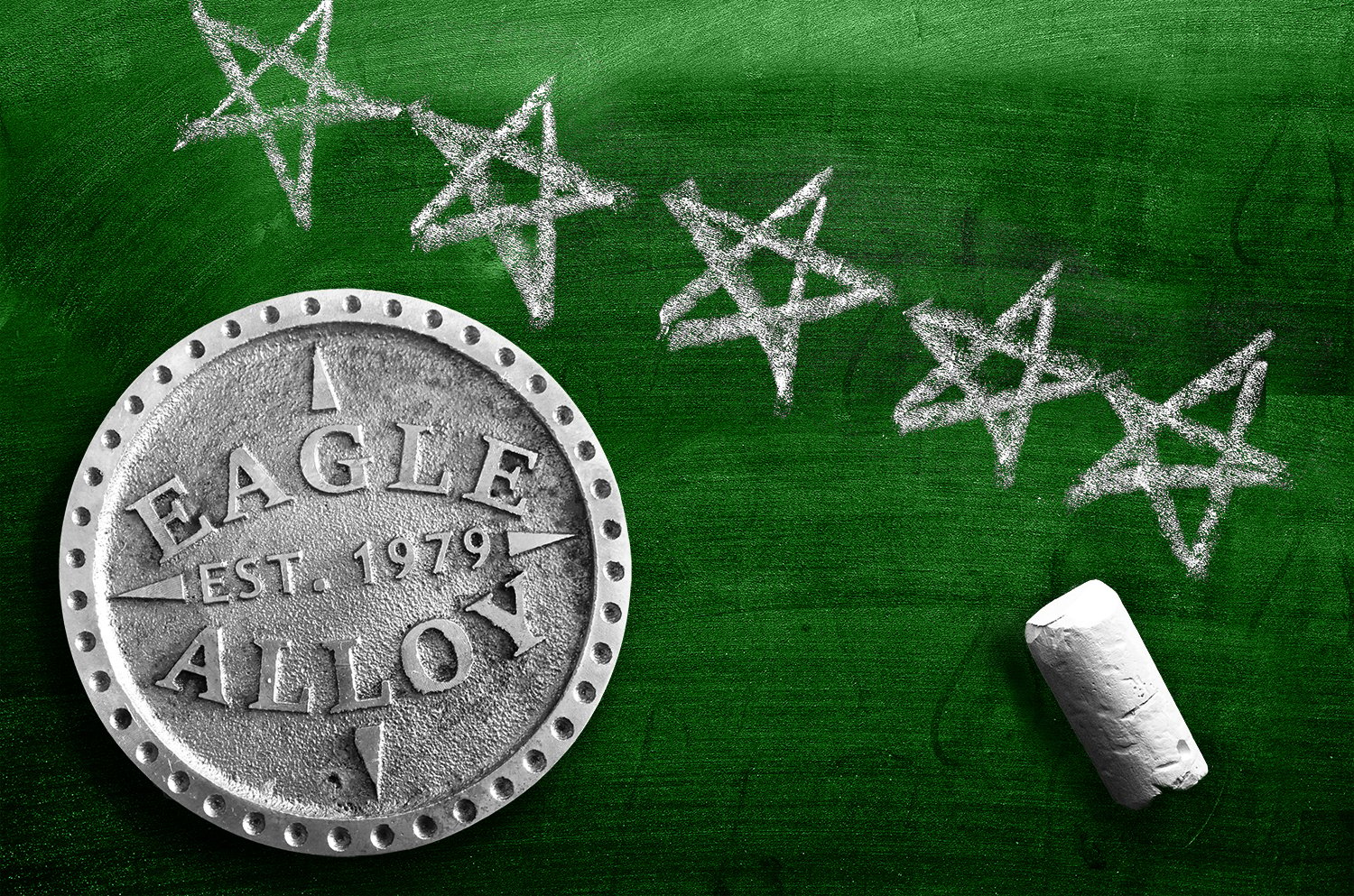 We don't have to say how good we are. Our customers do it for us!
Every six months, Eagle Alloy invites customers to fill out a survey rating their satisfaction with our services. We ask about every aspect of the supplier-customer relationship, from answering phone calls and emails to on-time delivery. Our company was founded in 1979 with a goal of providing high-quality castings and superior customer service; customer feedback is invaluable to us as we seek to better align our activities with our guiding principles.
Read More
Tags: Eagle Alloy, Testimonials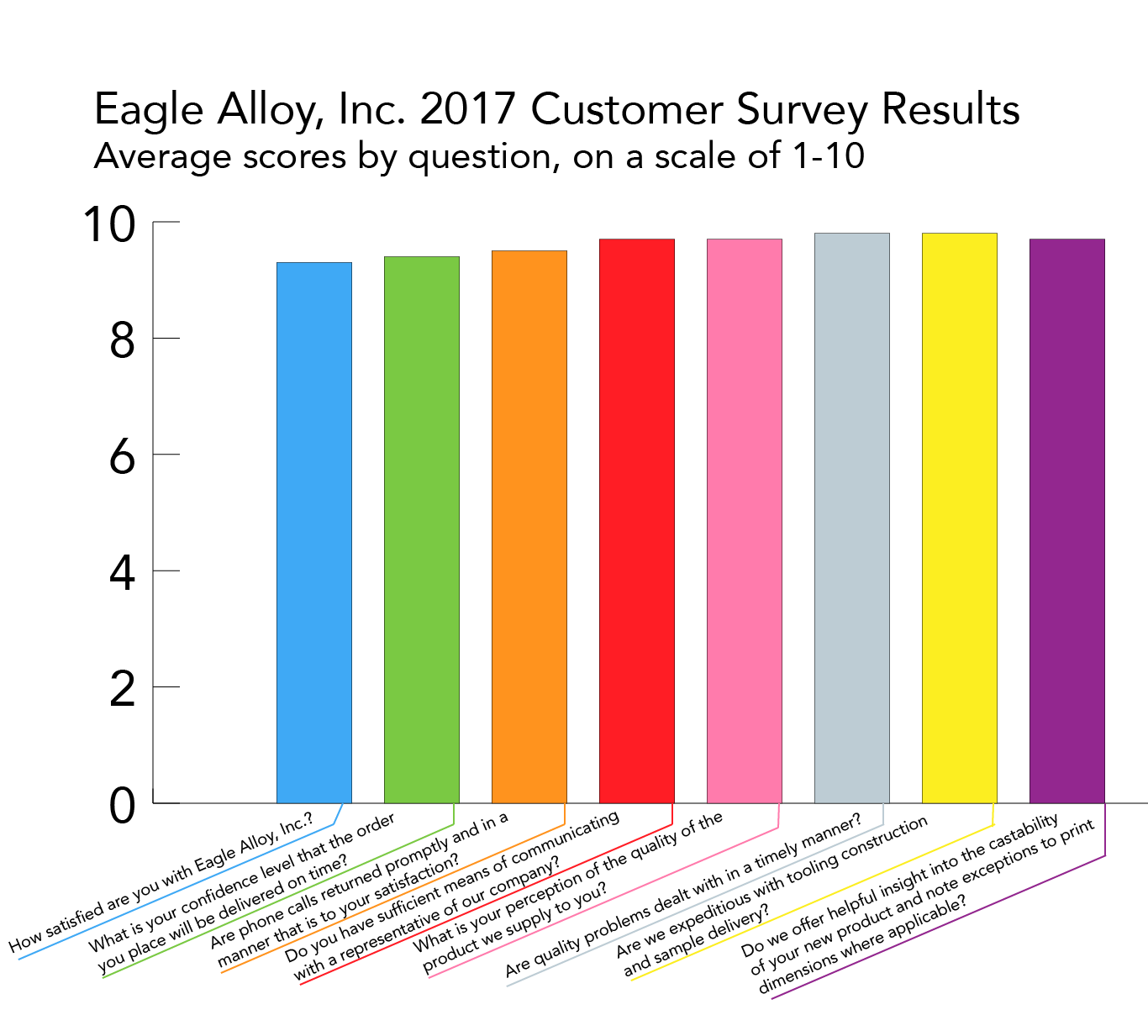 Eagle Alloy, Inc. provided customers with its annual quality survey, and received excellent ratings for 2017.
On behalf of Eagle Alloy, we'd like to thank our customers for taking the time to fill out this survey, and we look forward to continued collaboration in 2018!
Read More
Tags: Customer satisfaction, Testimonials, Eagle Group Values, Customer survey, Business Philosphy
Subscribe to Email Updates