Case Study: Converting a Fully Machined Part to an Investment Casting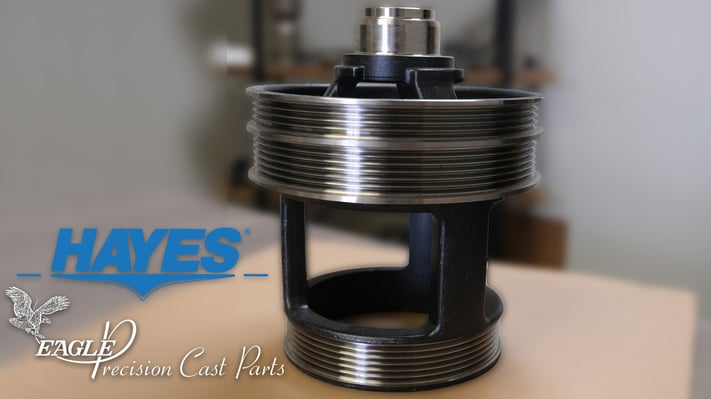 Manufacturers are aware of the benefits of machining: trained machine shops can produce complex parts with tight tolerances and all critical surfaces to spec. However, many manufacturers are learning that investment casting can produce cast parts to near-net shape, resulting in a host of benefits.
The machining process is often seen as the only way to manufacture a part with highly demanding specifications. Operating under this assumption, manufacturers sometimes choose to machine default without exploring other options. It's also common for parts to be 'over-toleranced,' meaning they've been designed with tighter tolerances than the application actually calls for.
Although close tolerances can provide engineers with peace of mind, it often ends up eating away at economic margins. The reality is that the same results can often be achieved more cost-effectively and efficiently by incorporating investment casting. By producing complex cast parts to near-net shape, manufacturers can eliminate all but the most critical machining operations without sacrificing performance or quality.
In this case study, we look at a typical case of boosting efficiency and achieving cost savings by completing a machined-to-casting conversion.
The Benefits of Machined to Casting Conversion
As we've covered in a previous article, the benefits of a machined-to-casting conversion can be huge. Although getting the process up and running requires prototyping and testing, as well as alloy selection and tooling, casting allows parts to be manufactured in bulk with little to no downtime between runs. As a result, lead times can be significantly reduced and customers can get their parts faster. Furthermore, casting parts brings down the per-unit cost, resulting in long-term savings that pay back the initial outlay many times over.
Relative to machining, investment casting can also require fewer man-hours. The key difference lies in the number of parts that can be produced per production run: with investment casting, multiple parts are produced at one time. Investment casting professionals put as many parts in one tree as possible in order to maximize output.
See our "Introduction to Investment Casting" series to learn more about the investment casting process, including how trees are made from wax patterns.
Perhaps most importantly, investment casting can significantly reduce material waste. Expert CNC machining facilities like Eagle CNC Technologies use DFM principles to minimize discarded material, but machining is always a subtractive manufacturing process. Put simply, machining always starts with a larger object and ends with a smaller object, and the remainder goes in the scrap pile. Investment casting eliminates a significant amount of scrap waste.
Converting the Hayes Part to Investment Casting
How the Hayes Machined-to-Casting Conversion Began
Many of the best conversion opportunities come about during in-person visits, whether to a customer's facilities or our own. When we visit customers, we can easily recognize a great candidate for a conversion (because we've seen it dozens of times before). Likewise, when customers come to the Eagle Precision Cast Parts facility, it's a great opportunity for them to get a first-hand glimpse of the kind of part complexity we are capable of achieving with investment casting.
Hayes Manufacturing is a designer and manufacturer of power transmission products based in Fife Lake, MI. Many of their parts are used in the off-highway vehicle market: mobile equipment like tractors, forklifts and bulldozers. The casting in question is part of a Ford Engine Assembly. Especially since the part is one of many that fit together to make up the whole, its requirements include strict dimensional tolerances on top of strength and light weight.
Eagle Group leadership paid a visit to Hayes and identified a perfect candidate for a conversion. In this case Mark Fazakarley, Eagle Group Board Co-Chair, helped Hayes to see the benefits of a machine-to-casting conversion. Hayes considered the idea for several years before reaching out to Eagle Precision to get the ball rolling. Finally Deb Pipoly, President of Eagle Precision, went up for another visit to begin developing the strategy for a successful conversion.
Hayes wanted to achieve two things by converting their machined part to a casting: to save resources by eliminating material waste and to reduce the weight of the part as much as possible. Material savings are a matter of course when switching from a fully machined part to an investment casting. Reducing the weight, however, would require some clever design changes that would come to fruition through cooperation, communication and experimentation.
Material Selection
From the get-go, the material selection was customer-directed: Hayes called for an 8620 low alloy steel. Customer-directed material selection is typical because experienced manufacturers follow a set due diligence regimen in selecting a grade. EPCP pours a long list of alloys, including a wide range of stainless steels as well as titanium and nickel alloys. Unless a customer requests a rare grade we don't pour, or requires assistance selecting a grade, we adapt our process to work within their alloy specifications. To put it simply, "As long as it's a material that we're able to pour here, then we're comfortable working with the customer's material selection," says AJ Menefee, EPCP's VP of Technical and Engineering.
However, even when a material grade is customer-directed, we usually like to review a few details before we get started: "If there are any heat treatment or hardness concerns called out in the print, it's during discussion about material grade that we will address those concerns, too," explains AJ. In short, we want to make sure the final mechanical properties are wholly adequate and up to their task.
Of course, it does sometimes occur that a customer is looking for advice on an optimal material, and this is an area where EPCP is also positioned to provide input as needed.
Reducing Part Weight
When we sent Hayes the casting, they decided to push things further and asked us to begin working on a design enhancement: they wanted the part as light as possible (a lightweight component means an overall lighter vehicle, which translates into energy efficiency: a win for their end-customer). The new plan was to remove some of the material of the rounded section by casting a part containing 'windows' where before there was solid material. "They asked us to take some more weight out of it, so we went back to the drawing board. First, they gave us a proposal that we used as a basis to show them what we could do with it. That's how we ended up with the final design," recalls AJ.
Our customers are always design responsible, but as experienced investment casting professionals, we can offer advice to optimize the manufacturing process. As Deb Pipoly, President of Eagle Precision Cast Parts, describes it: "We understand the capabilities of our process. We help them incorporate the capabilities of our process into their design to make it a better casting and hopefully less costly."
Eagle Precision and Hayes worked together to decide on a new design, and a new tooling setup, that would produce a part with the same function but with lighter weight and a more efficient shape. The redesign resulted in a weight reduction of approximately 25%.

Post-Processing
Before being sent to Hayes for completion, the castings are heat treated by Hansen/Balk Steel Treating Co, a specialist partner that the Eagle Group has been working with for decades. Thanks to being conveniently located less than an hour from our facilities, the turnaround times on heat treatments are fast and reliable. Although we do conduct a lot of heat treatment in-house, there are a few processes that we choose to outsource – check out our blog on what our sister company, Eagle Alloy, can do in their heat treatment department.
The heat-treated parts then end up back with Hayes for the finishing touches: they machine the threads and apply a final oxide coating before shipping to their end-customer.
How Our Customer Won by Converting a Fully Machined Part to a Casting
Material and Time Savings
The input of an experienced investment casting foundry is worth its weight in gold—or rather stainless steel scrap. By moving to a fully cast design, Hayes continues to save time and material resources on every production run.
Dependable Supply
In general, lead times can be faster with investment castings because of a foundry's ability to cast multiple parts from a single mold. But there can be yet another downside to machining from bar stock: supply can sometimes get pinched, making it difficult (longer and more expensive) to source the raw material for machining. By removing bar stock supply from the equation, Hayes can be confident the part will keep coming when they need it.
Weight Reduction
The machined-to-casting transition resulted in significant savings in terms of material and manpower. We took this savings a step further with the weight-reducing redesign. Achieving the same reduction through machining would have meant even more scrap and even more time to process each part.
In the end, Hayes ended up with a lighter, superior product that is faster and cheaper to produce, and more readily available when needed. The production flexibility of the investment casting process also means they can come to us for small or large production runs to coincide with demand fluctuations.
The Benefits of Working with EPCP
Our decades of experience allow us to take a machined design and easily configure it for an investment cast part. Even further, manufacturers of complex parts increasingly approach us in the early design phase for consultations on castability. If you're developing a complicated metal part and are thinking that machining is your only option, we strongly recommend having a conversation with an experienced investment casting foundry like EPCP. Not every part is a candidate, but many are. And even if they cannot be cast to completion, many parts can still be partially cast which can also result in meaningful savings. Producing a near-net shape casting as opposed to machining from bar stock or billet will always be more efficient in terms of material scrap.
Converting this Hayes part was a success, and it was relatively straightforward – which is not uncommon for conversions of this type. For the right parts, machined-to-casting conversion provides a host of benefits with few drawbacks. While some time is required to develop the casting process, produce prototypes and carry out performance tests, the process change can result in significant cost savings as well as superior parts.
Click below to learn more about the Investment Casting Process: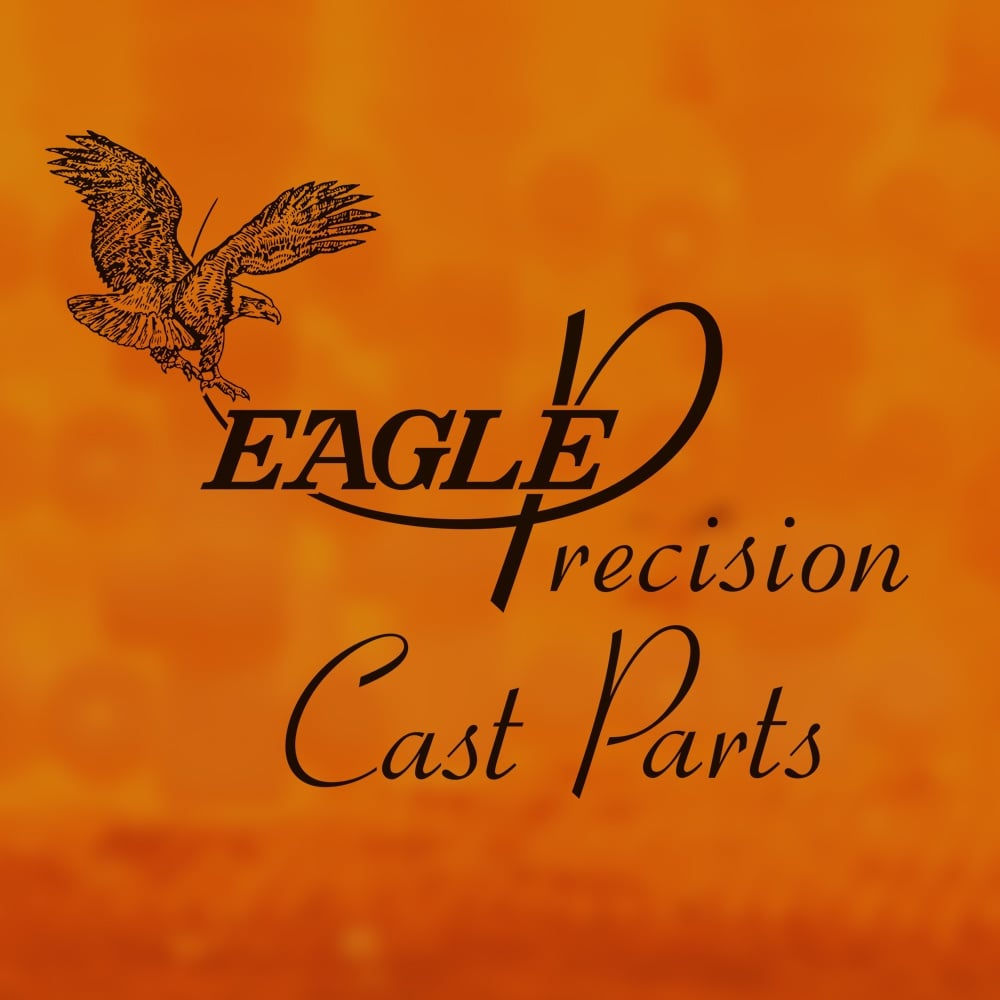 Written by Deb Pipoly
Deb Pipoly is President of Eagle Precision Cast Parts, an investment casting company located in Muskegon, MI.
Subscribe to Email Updates