Tooling for Investment Casting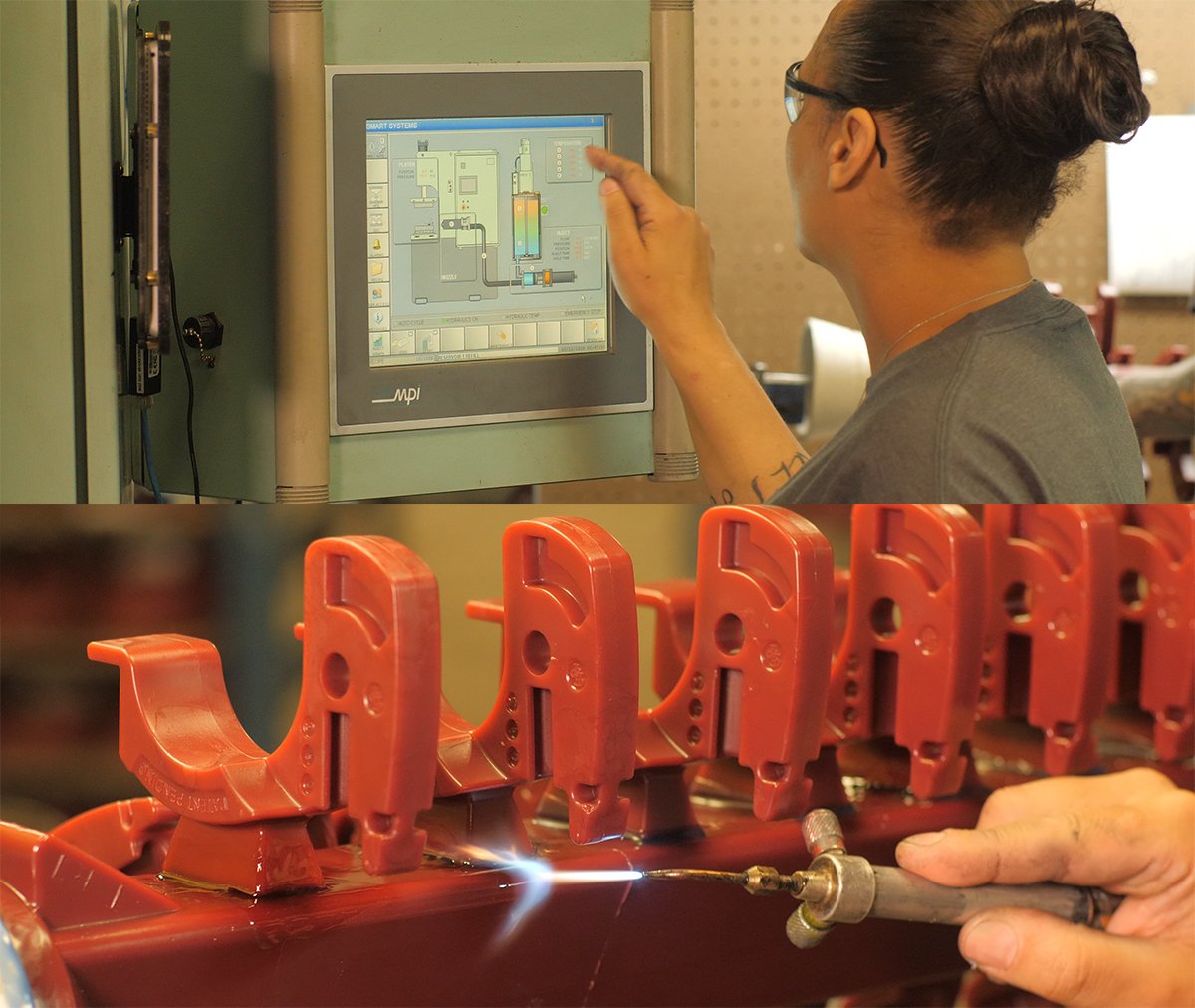 Tooling in metalcasting and CNC machining refers to reusable items that are specific to each job. In investment casting, tooling is considered to be wax-injection dies used to create wax patterns. If you're familiar with how investment casting works, you already know that these wax patterns form the basis of the investment casting process. Each part begins as a wax pattern, and the properties of wax – smooth surface, low melting temperature and excellent flow properties – that make highly complex investment castings possible.
For an overview of how investment casting works, including a step-by-step guide to the process of creating wax molds, take a look at our free Ebook, Investment Casting Guide.
Tooling design for investment casting
In many cases, the customer is responsible for the casting design. A good casting facility will work with the customer to ensure that the design is optimized for Design for Manufacturability and passes through a rigorous Advanced Planning Quality Process (APQP). By following strict guidelines based on decades of experience, foundries can recommend design changes to improve product quality and function, while increasing manufacturing efficiency and lowering costs.
Once the design is set and agreed upon by both customer and supplier, the casting facility works directly with a toolmaker to design the tool. Eagle Precision works with local suppliers Freedom Tool and Steenson Enterprises, both of which have a long track record of producing quality investment casting dies. These toolmakers are essentially specialized CNC machining facilities. They produce wax dies using CNC mills, lathes, electrical discharge machining (EDM) and finish the tools with hand polishing or filing.
The foundry works directly with the toolmaker to ensure that the materials, dimensions and critical surfaces are optimized. The tooling will also stay in the foundry during production, but in most cases it actually belongs to the casting customer. Wax injection dies are assets that are easily transferrable between foundries, if needed.
Typical materials for investment casting tooling
Wax-injection dies used for investment casting are often made out of aluminum. Aluminum's properties make it an ideal material for investment casting. First, its thermal properties allow heat to quickly dissipate, helping to reduce cycle times during wax injection. Aluminum is also less dense than other alloys, and so aluminum dies weigh less and are easier to handle and transport. Furthermore, aluminum is a highly machinable material, so machining costs to produce aluminum dies are relatively low. Aluminum is also easily accessible, so toolmakers and machine shops can acquire aluminum stock with minimal cost and effort.
Since investment wax is non-abrasive, the aluminum die cavities do not wear as a result of the wax injection process. Moving parts, or components that experience friction during the molding process, are often made from steel, brass or anodized aluminum to increase longevity.
Factors affecting the cost of investment casting tools
Investment casting tooling can be much lower than tooling for other casting processes. Tool pricing can range from $2,000 up to and exceeding $20,000. Tooling costs are another reason that Design for Manufacturability is such an important practice, taking into account cost variables across the entire manufacturing process. Despite the initial investment, ownership of wax injection dies is advantageous to the customer.
One of the main factors affecting cost of investment casting tools is casting complexity. Overly complex parts may require more moving parts within the tool, which increases the amount of time and the number of processes required to construct it.
Another factor is size. Larger parts require larger tools, which require more material for constructing tooling and more time to machine the mold cavity in the tool.
In specific cases, soluble cores may be required. While soluble cores are a great asset in the production of complex inner cavities, they require their own tool which increases the up-front tooling costs.
Fortunately, up-front costs make up the majority of costs associated with investment casting tools. Because of the non-abrasive qualities of the wax and the relatively low temperatures involved in casting wax, investment tooling can easily exceed 250,000 injections. Any wear that occurs can typically be easily repaired without excessive downtime. When wax dies require repair, the primary reason is excessive flash on the wax patterns, caused by worn areas on the tooling where moving parts of the die engage one another.
As in any manufacturing process, designing and producing tooling is an integral aspect of investment casting. By understanding the production, costs and variables associated with wax-injection dies, investment casting customers can better predict the overall costs and timelines for bringing a new product to market.
Learn more about the investment casting process from our free ebook: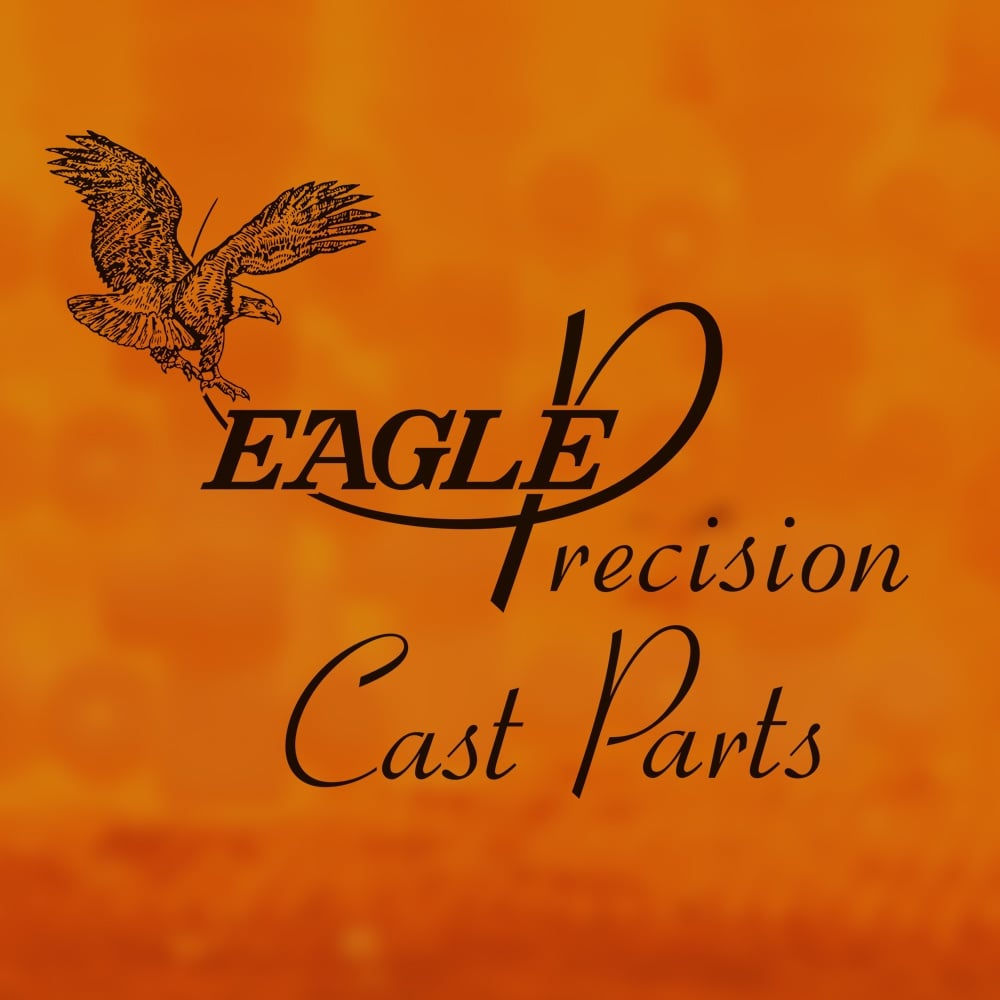 Written by AJ Menefee
AJ Menefee is VP of Technical & Engineering at Eagle Precision Cast Parts in Muskegon, MI.
Subscribe to Email Updates