Designing Cast Products: Starting the APQP Process with the Right Questions
APQP, or "Advanced Product Quality Planning," is a product-design process developed by automakers in the 1980s. Since then, a large number of businesses have adopted APQP for the product development stage.
A major portion of APQP is devoted to planning the production process, and making the right design decisions at an early enough stage to prevent expensive corrections later. When APQP is carried out correctly, it's a comprehensive and complete process. The foundry will engage the customer on multiple levels to learn everything they can know about the product, its end use and its working environment before finalizing design.
Asking the Right Questions
One of the primary goals of APQP is to establish the expectations a customer has for their product. From that point, the foundry engineers can take over and do what they do best: design a castable product that meets or exceeds expectations in every regard.
Experienced foundries will have already developed a standard checklist to start off the APQP process. They'll get answers to basic questions about the product by following the checklist, and from there, they'll find out how much more they need to know.
Sample APQP questions include: Will the product be heat treated, machined, or painted? Where are the part's critical areas? Where will the part operate: inside, underwater or in a corrosive environment? If the part was previously cast by another supplier, were there any issues with the final product?
The initial portion of the APQP process must be as exhaustive as possible in order to prevent costly errors in product design. Eagle Precision Cast Parts, Inc., the Eagle Group's investment casting foundry, starts with a 25-question APQP Checklist. Eagle Alloy, Inc., the Eagle Group's shell molding foundry, starts with a similar checklist, but due to the variability of parts they produce, they often expand that list considerably.
Working toward continuous improvement
Foundry engineers use the APQP Q&A sessions as a guide to determine the next steps they need to take in order to complete product design and order the tooling, including patterns and cores. Often, engineers will develop a 3D CAD file while they are still learning about the product from the customer. That way, they can make changes before ordering tooling, producing samples or even planning the process.
The best foundries are often those that take advantage of the initial stages of APQP to improve upon the design provided by the customer. After all, customers know how their products are supposed to work, but suppliers should know how to make the best products using the most efficient methods. In many cases, asking the right questions in the APQP process leads to innovations in product design. For example, aesthetics of a part can be improved, weight can be reduced, and products can be strengthened by using different materials or adding heat treatment. Experienced foundries know that it pays to listen to their customers, and also take advantage of their own experience to offer the best possible product.
As the initial phase of APQP comes to a close, foundries get ready to report their plans to the customer.
Take a look at the other blogs in our "Designing Cast Products" series to get a better idea of what happens during
Ready to get started casting with a leading foundry? Download the Eagle Group's Quick Reference Guide, with tolerances, capabilities and design tips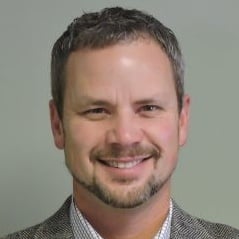 Written by Jeff Cook
Jeff Cook is Chief Sales and Marketing Officer for Eagle Alloy in Muskegon, MI. While enlisted in the Marine Corps Reserves, he began working at Eagle Alloy in 1986 as a snag grinder on 3rd shift after his father told him to "Get a job!" Jeff is past President of the American Foundry Society. His passions include educating young people on the careers and advancement available in the metalcasting industry.
Subscribe to Email Updates