What Is Design for Manufacturability?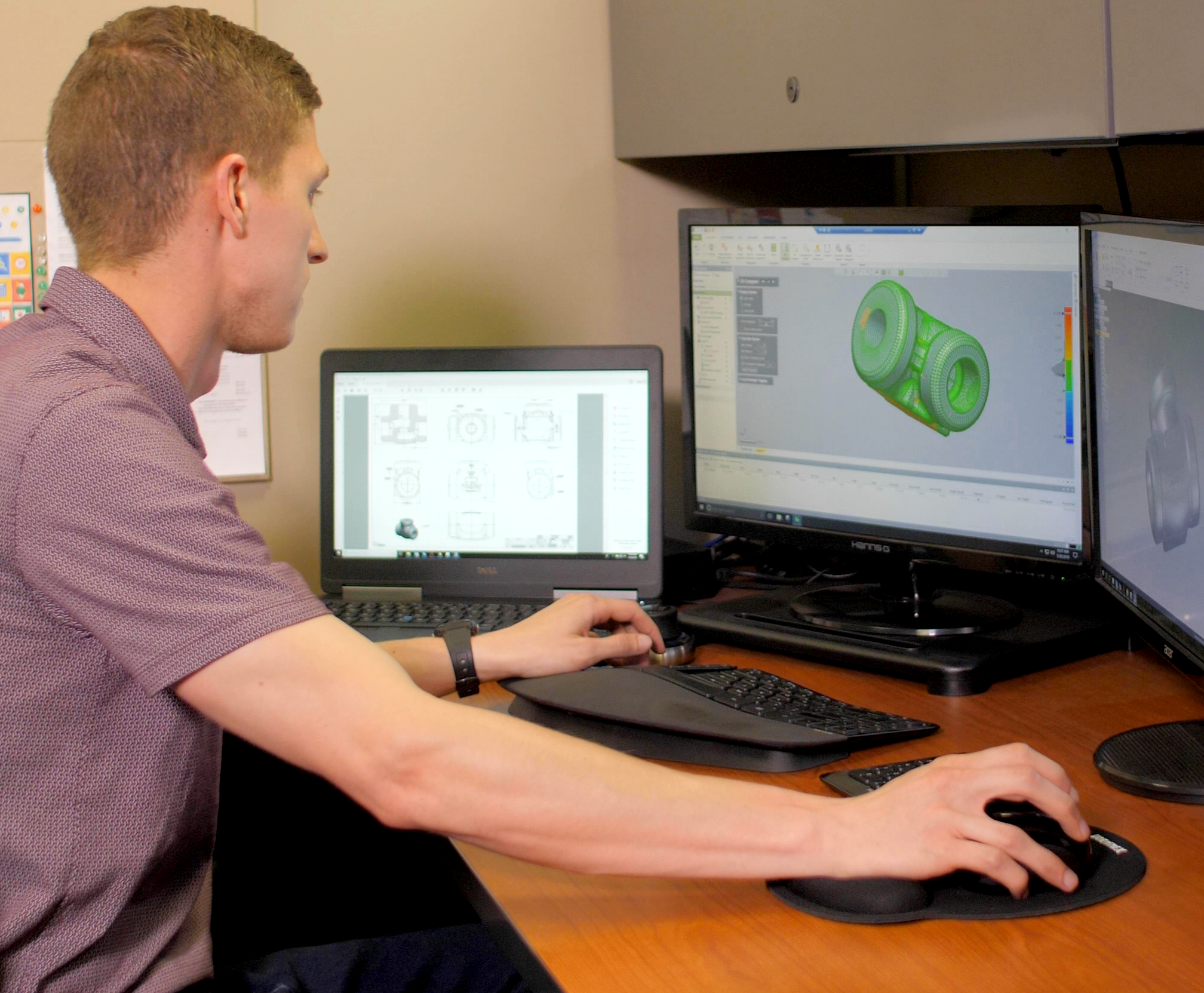 Design for Manufacturability, or DFM, is an engineering practice that takes into account not just the way a product will look or function, but also how it will be produced. By applying DFM principles to new or existing products, manufacturers can improve product quality while optimizing cost and delivery time.
According to Eagle Alloy CTO, Nic Tarzwell, "DFM is the measure of all the steps involved to produce the component cost effectively while ensuring it meets (or exceeds) expectations of form, fit and function." In order to optimize Design for Manufacturability, the customer and the supplier must work together to determine the best design and process for producing quality-finished products at the least cost.
When Manufacturers Apply DFM
DFM should ideally be started when the product is first being designed. Early design stages offer the best opportunity for the customer to incorporate changes to accommodate manufacturing processes before large amounts of time are used to finalize the product's design. Too often, initial designs that don't take manufacturability into account have to be re-done, or production costs will eat heavily into profitability and increase the piece price.
DFM works best when all manufacturers in the supply chain have clear communication channels – or at the very least, when they understand each other's processes. Dennis Chester, Sales Engineer at Eagle CNC, informs upstream suppliers when he comes across a design aspect that could be improved through DFM principles. He and other engineers know that part design and process design need to fit together to maximize product quality and production efficiency. "An overzealous engineer who designs parts with super tight tolerances or compound angles makes the process engineer's job harder," Dennis says, "forcing the process engineer to get creative with fixture design or tooling."
DFM Tools
Casting and machining facilities now have access to a wide variety of software packages that provide holistic views of the manufacturing process. Solid modeling software like SolidWorks can help confirm adequate amounts of machine stock on a casting, as well as parameters related to part functionality. Also vital for casting suppliers, solidification simulation software, like Magmasoft, can help engineers determine the design changes needed to produce quality products in various casting methods, using various alloys.
Check out our post on how we use CAD and solidification simulation software for product design
Farther down the line, inspection tools help customers and suppliers confirm that parts will perform as expected. 3D scanners, CMMs and gages reveal whether parts match their initial design or not. ERP systems, like Odyssey, allow engineers to control process and inspection instructions to produce parts more consistently.
Learning About DFM
Manufacturing professionals learn about design for manufacturability at various stages in their careers. Some learn basic principles in school, while others hear about DFM at their first job, so knowledge of DFM is far from consistent. Customers who purchase raw or machined cast parts have varied levels of experience with DFM concepts, so it's often up to the foundry or machining facility to apply best practices and explain to the customer why modifications are suggested. According to Eagle Precision's Technical Director, AJ Menefee, "New customers are rarely aware of DFM related to the investment casting world, while current customers are aware of our capabilities and typically reach out to us when working on new projects to review DFM."
Back at Eagle Alloy, Nic Tarzwell understands the value of technology in educating customers. By illustrating casting scenarios through 3D CAD and solidification simulations, his engineering team can clearly demonstrate the effects that design changes can have on part quality and cost. "There are reasons why problematic castings come to Eagle Alloy and don't end up leaving," says Tarzwell, "We can show them the successful production of their design before we start production."
Another great way for casting purchasers to learn about DFM is to tour the supplier's facility to assess their capabilities. While many casting purchasers are trained as engineers or have long-term manufacturing backgrounds, DFM is highly process specific. Design best practices for investment castings will differ from those of shell molded castings, for example, and CNC machining presents an entirely different set of parameters. Suppliers in casting and CNC machining will often provide tours of their facilities so that customers and purchasers can better understand their workflows and capabilities.
Nic Tarzwell (TOP) and AJ Menefee (BOTTOM) give presentations on process-specific design to sales reps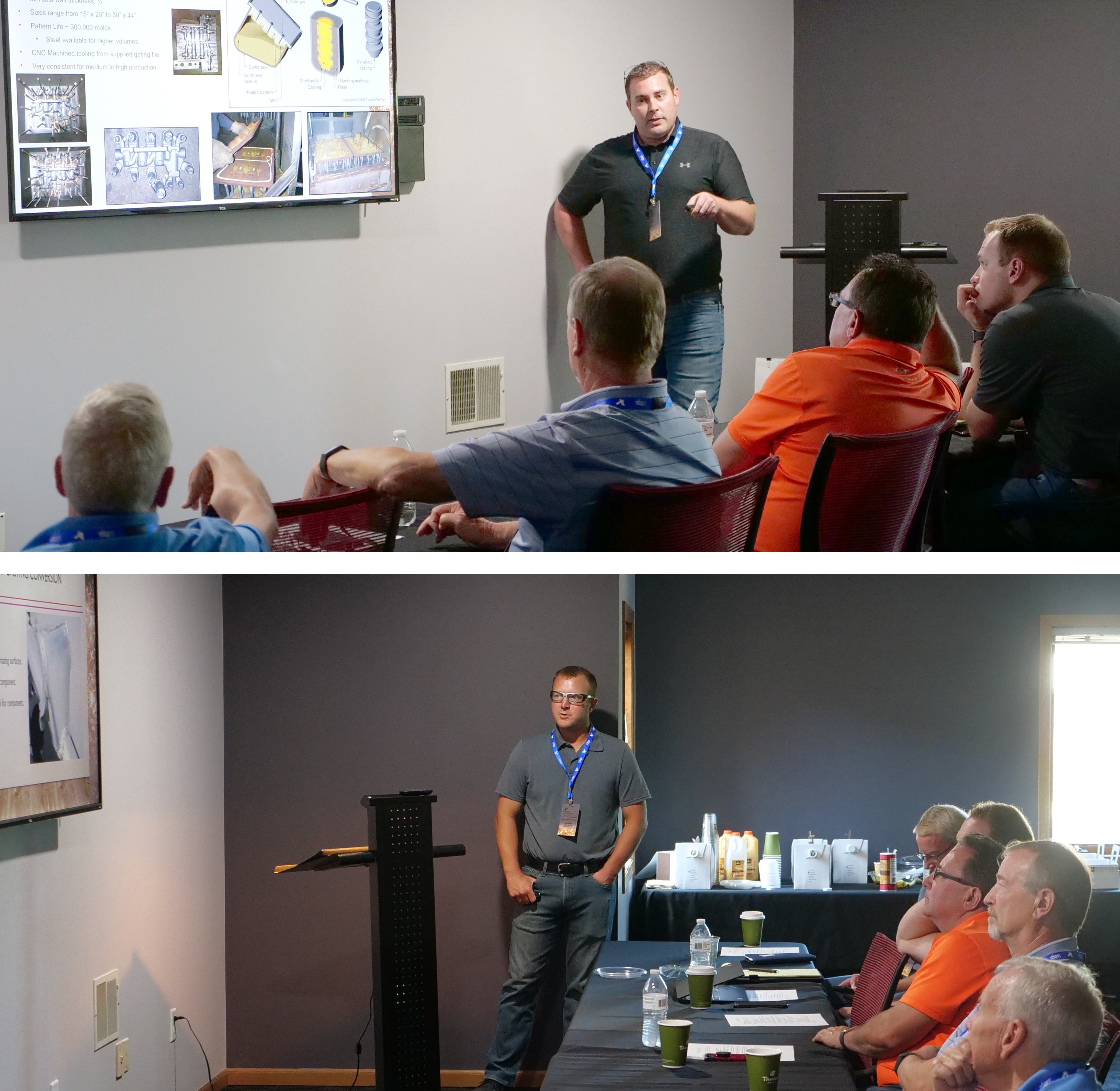 Learn More About How the Eagle Group Incorporates Design for Manufacturability into Our Manufacturing Processes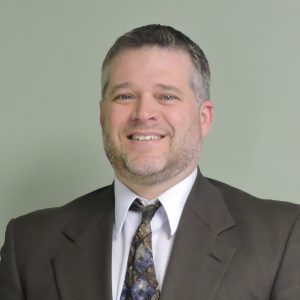 Written by Rob Kriger
Rob is Senior Sales Technician at Eagle Alloy, Inc. He has been with the company since 2008.
Subscribe to Email Updates