Imagine a World Without Steel Casting Supply Issues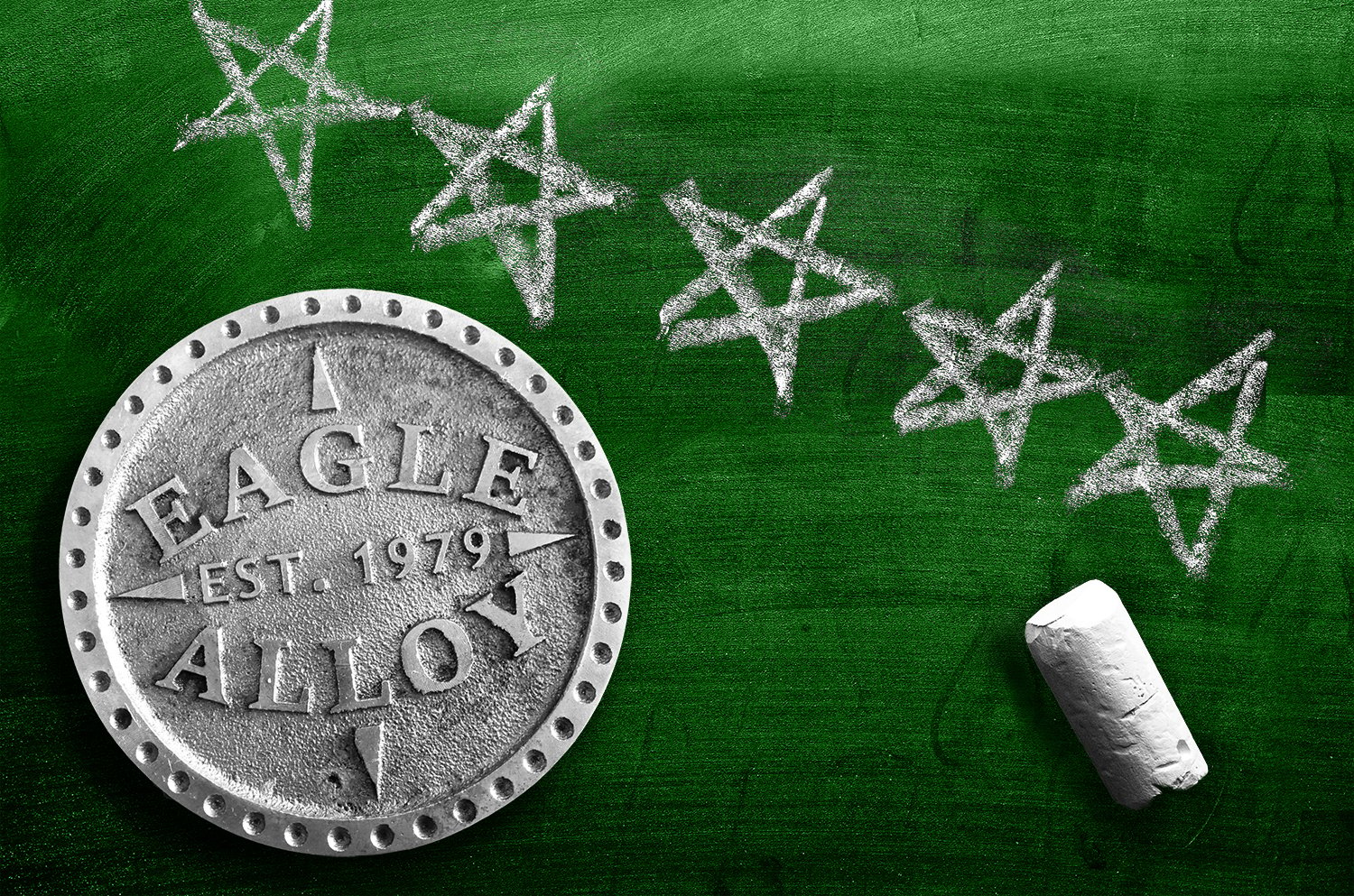 We don't have to say how good we are. Our customers do it for us!
Every six months, Eagle Alloy invites customers to fill out a survey rating their satisfaction with our services. We ask about every aspect of the supplier-customer relationship, from answering phone calls and emails to on-time delivery. Our company was founded in 1979 with a goal of providing high-quality castings and superior customer service; customer feedback is invaluable to us as we seek to better align our activities with our guiding principles.
Thank you to all of our valued casting customers who took the time to provide feedback. Your comments help Eagle Alloy stay on track and continually improve the way we do business.
Eagle Alloy Customer Testimonials
Our dedication to customer satisfaction shows in the feedback we receive. The following comments come directly from our semi-annual customer surveys.
Eagle Alloy is a top tier supplier for us, and we are very pleased to continue doing business with them.
-Curtis, Agriculture
Always a pleasure doing business with Eagle Alloy!
-Jeff, Valves/ Fittings
100% - parts go straight to production, no receiving inspection done.
-Kathy, Oil/Natural Gas
Absolutely have no complaints with Eagle. You are a really good team to work with.
-Joyce, Construction
Communication is fast, consistent and accurate.
-Brian, Transportation
Eagle Alloy continues to be a trusted supplier for us. Lead times are always low and ship dates are met. If a problem comes ups, Eagle is in immediate contact with us to discuss and resolve.
-Craig, Conveyor Systems
Eagle Alloy has been very good at on-time delivery.
-Claire, Railroad
I have absolutely no complaints …my job would be a dream if all could be like Eagle Alloy.
-Nina, Construction
Eagle Alloy is one of a few of my vendors that is rarely ever late.
-Kathie, Transportation
Very excited to continue a good working relationship with Eagle Alloy. We appreciate each and every member of the Eagle Team that has helped make these improvements.
-Sally, Oil/Natural Gas
We are very pleased with Eagle Alloy. Keep up the good work!
-Thad, Valves/Fittings
Always ship on time. Which is much appreciated. I can narrow down the arrival times easier. They also ship off schedule when I ask them to, which minimizes risk.
-Eric, Construction
We value our business relationship with Eagle Alloy. Any issues that have ever arisen have been dealt with in a timely and professional manner.
-Robert, Valves/Fittings
Eagle Alloy provides excellent product and service to our company.
-Vickie, Transportation
We have just recently started doing business with Eagle Alloy. Parts are starting to move from prototype to production and the communication from all customer facing departments at Eagle has been very solid.
-Michael, Valves/Fittings
Eagle has exceptional customer support for my needs whether present or future and I will continue to use Eagle Alloy for my casting requirements
-Art, Construction
We receive good product, excellent timing on the material certification emails, and easy to work within your lead time.
-Eric, Government
Very happy with on time delivery
-Kathy, Oil/Natural Gas
Everyone at Eagle Alloy is wonderful!
-Kelly, Transportation
Eagle Alloy is a very good supplier and they are very consistent, courteous, prompt and professional.
-Eric, Construction
Everything is excellent--communication, documentation, professional interaction, timeliness...I am very please with all of your performance. Thank you to a great team with well developed procedures.
-Charlene, Machine Shop
Great communication that I do not need to request. Advanced shipping notices and confirmations are being sent over on a consistent basis.
-Korey, Construction
Very Satisfied – Excellent Quality, On-Time Delivery, Competitive Pricing
-Bradley, Material Handling
I have never heard of any problem with Eagle from our Quality Department.
-Kathie, Transportation
We have been buying from your company for over 12 years and have only had a couple of minor issues.
-Mark, Automotive/Motorcycles
We have yet to have a quality issue with Eagle Alloy.
-Matt, Material Handling
I would move everything to Eagle Alloy if it were up to me!
-Nina, Construction
Level of rejected parts are way below what is required by our Quality Management System. By far a superior foundry.
-Shawn, Utility
Most orders are early
-Jeni, Oil/Natural Gas
One of the suppliers I worry least about. They always ship on time and communicate very well. They always accommodate requests to move orders in or out.
-Eric, Construction
Very few quality issues and when we do they are addressed immediately.
-Arnulfo, Food Service
Our Engineering team really enjoys working with Eagle and developing new castings for us.
-Matt, Transportation
Very Satisfied with the people at Eagle Alloy.
-Shawn, Utility
Several years of business only one quality issue comes to mind, very good consistent parts.
-Korey, Construction
The castings are always of great quality.
-Matt, Transportation
Very easy to work with, great response time, always informative
-Eric, Government
Great customer service… probably one of the best foundries I deal with.
-Shawn, Utility
Very happy with Eagle Alloy's quality and quick turn around.
-Rodney, Transportation
We have never had a quality issue with the casting we purchase from Eagle Alloy
-Bradley, Material Handling
When we need a steel casting Eagle Alloy is the "go to" source and authority!
-Scott, Material Handling
A World With No Steel Casting Supply Issues
Are you looking for a steel casting foundry to provide high-quality castings while minimizing supply chain issues? Contact Eagle Alloy today. With our focus on customer service, process improvement and part quality, we are able to report some of the best delivery, scrap and return rates in the industry.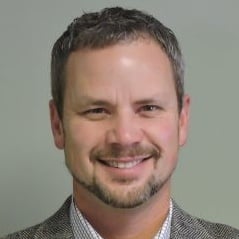 Written by Jeff Cook
Jeff Cook is Chief Sales and Marketing Officer for Eagle Alloy in Muskegon, MI. While enlisted in the Marine Corps Reserves, he began working at Eagle Alloy in 1986 as a snag grinder on 3rd shift after his father told him to "Get a job!" Jeff is past President of the American Foundry Society. His passions include educating young people on the careers and advancement available in the metalcasting industry.
Subscribe to Email Updates