CNC Machining Fixed Costs: Tooling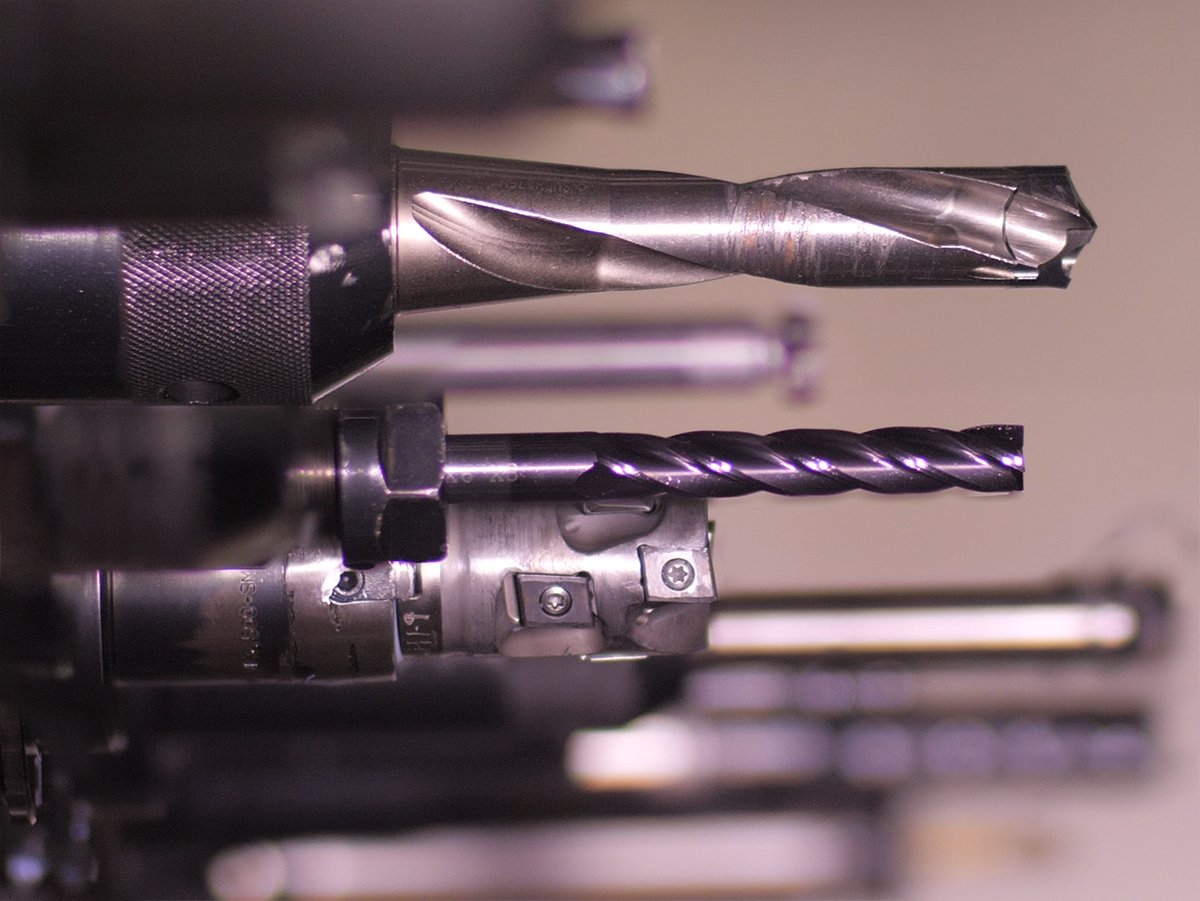 At the Eagle Group, we provide full-service metalcasting and CNC machining from start to finish. Part of our responsibility as a supplier is to estimate part price for each new product. One of the largest line items affecting final part price on any job is tooling. In metalcasting, tooling often comprises patterns used to create molds and cores. In CNC machining, tooling can refer to work holding fixtures, tool holders, cutting tools or tool inserts.
Work holding fixtures are devices that keep the workpiece steady while cutting operations are performed.
Tool holders connect cutting machines (like lathes, mills or multi-axis machining centers) to cutting tools.
Cutting tools are the elements that come into direct contact with the workpiece to remove material. These include drill bits, saw blades and broaches.
Tool inserts are used in many cutting tools, but not all. They are replaceable parts that perform the actual cutting when affixed to the cutting tool.
For a detailed look at investment casting tooling, read our post here.
Tooling Design for CNC Machining
Eagle CNC orders tooling after receiving a PO from the customer, but the wheels start turning early in the process. After a customer submits an RFQ, engineers at Eagle CNC map out the process they expect to use to complete the job. Part of that plan is tooling. During this initial phase the machine shop decides whether or not they will need to order or create custom tooling, and estimates how many disposable items will be required to complete the job.
Stock Tooling for CNC Machining
In many cases, machine shops can use off-the-shelf work holding fixtures. These include standard machine vises, lathe jaws, collet jaws, tombstones, faceplates and many more. For reference, tooling supplier Creston Industrial Sales provides an excellent list of stock fixture suppliers.
Similarly, tool holders come in a variety of standard configurations, like collet chucks, endmill holders and boring head holders, to name a few.
Custom Work Holding Fixtures
If custom work holding fixtures are required, machine shops have a choice of producing the fixture in-house or outsourcing the work to a specialty supplier. In either case, machining facilities generally design the fixtures themselves, since work holding is closely related to the equipment and processes used for cutting.
However, it's important to note that fixtures should not be designed to work with only one machine. According to Dennis Chester, Sales Engineer at Eagle CNC, "We make sure that custom tooling is not machine-specific, because we need to guarantee on-time deliveries even if one of our machines is down for maintenance. Our system ensures that we can run any job on pretty much any machine."
Custom cutting tools are often utilized as well, but almost always integrate disposable tool inserts. That way the cutting tool can last for the duration of the project, while the inserts can be replaced as needed.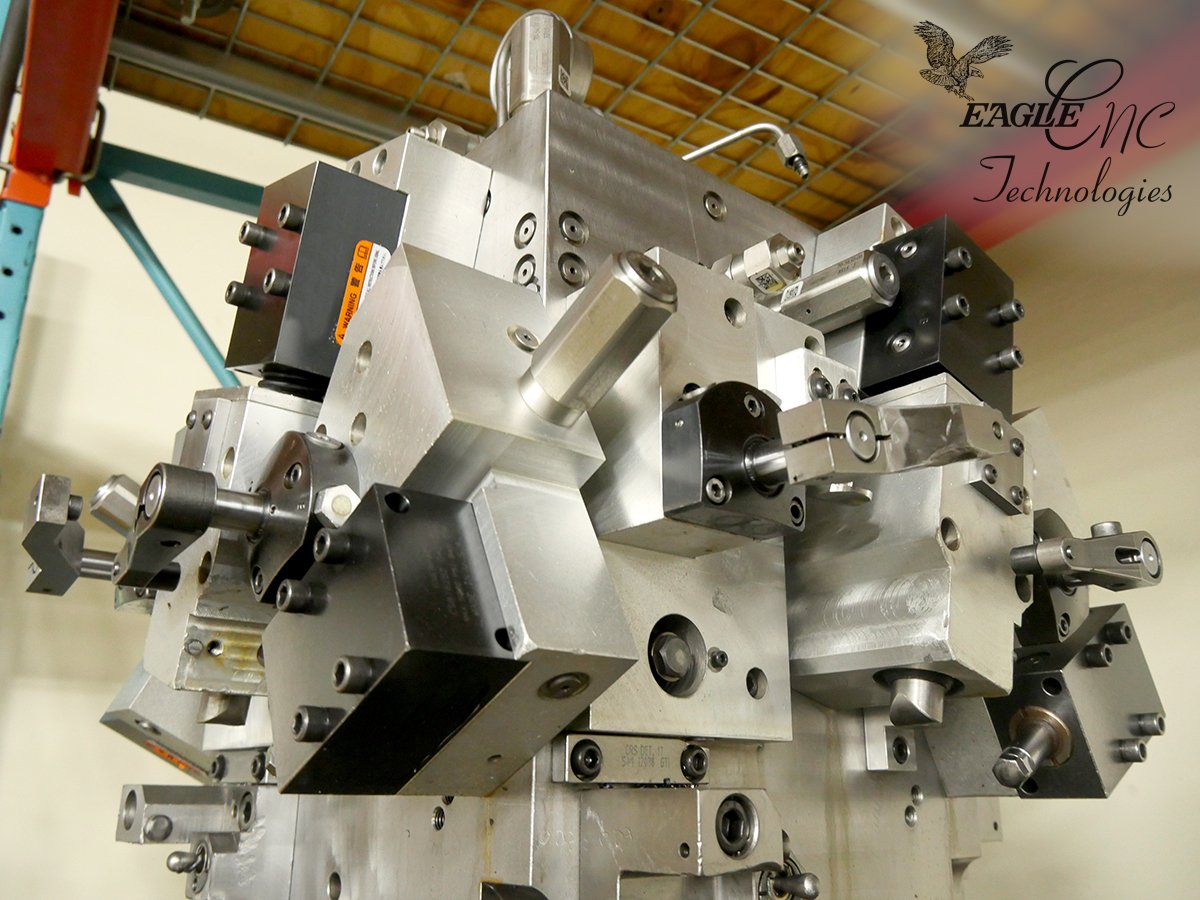 Above: custom work holding fixture; top: custom cutting tools
What Affects the Cost of Tooling for CNC Machining?
As with metalcasting tooling and any other fixed cost of manufacturing, machining tooling costs depend largely on the complexity of the job. If no custom work holding fixtures are required, fixed costs will be lower. Likewise, custom holders of limited complexity that can be produced in-house will generally cost less than those that require a specialized supplier.
Another significant fixed cost in any machining job is related to the number of cutting tools or tool inserts used. While tool inserts are relatively inexpensive, sometimes well under $5 a piece, they must be sharpened and replaced often. Knowledgeable machining facilities will be able to accurately predict the number and type of tool inserts required to complete a job, and can factor this cost into their quote.
How Long Does CNC Machining Tooling Last?
While work holding fixtures can be updated and maintained to last indefinitely, disposable cutting tools and tool inserts are expendable and must be replaced often. In fact, a normal lifespan for an insert can be as low as 15 minutes of cutting time.
Cutting tool longevity depends on a number of factors, including the workpiece material and the overall machining process. In order to carry out machining operations, tool inserts must be harder than the material they are cutting. Soft metals like aluminum are much easier–and therefore cheaper–to machine than hard metals like carbon steel. Harder metals, more taxing processes and faster turnaround times also decrease the longevity of tool inserts and disposable cutting tools.
In order to improve the life of cutting tools, toolmaker Sandvik recommends reducing cutting speed (to reduce heat), optimizing feed (for shortest cutting time), and optimizing cutting depth (to minimize the number of cuts). Cutting environment can also make a difference, such as the addition of lubricant or cooling equipment. Beyond process adjustments, some machining facilities may recommend using a different material or making changes to design in order to extend tooling life.
Because competitive pricing is so vital to manufacturers today, the Eagle Group incorporates Design for Manufacturability principles into all of our projects. By following DFM practices, we are able to make suggestions for design, materials and processes that will result in the highest quality and the lowest part price.
By understanding how tooling for CNC machining works, customers can take a more active role in the initial design and quoting of a new product.
Learn more about CNC machining in our free ebook, the CNC Machining Process Guide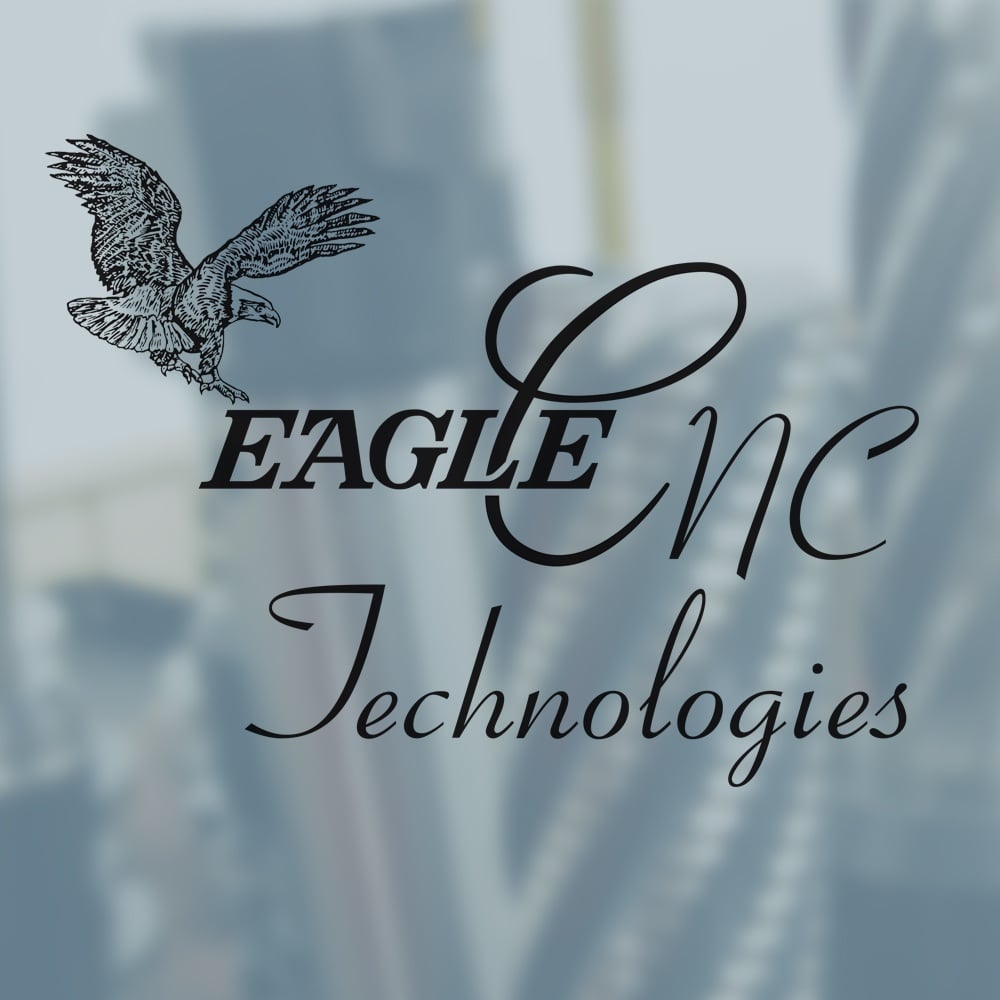 Written by Nik Seyferth
Nik is President of Eagle CNC Technologies in Muskegon, MI.
Subscribe to Email Updates