Recent Posts
The Eagle Group produces a wide variety of cast and machined products for many industries. One of our strengths as a company is our ability to employ different casting processes. Eagle Precision Cast Parts, for example, specializes in investment casting, and Eagle Alloy specializes in shell molding. When you tour the shop floor at Eagle Alloy, you'll see our shell molding machines busy at work, turning out most of our order flow. But that's not all we do: Eagle Alloy also houses a robust airset (no-bake) molding line to support our shell customers.
Read More
Tags: Eagle Alloy, Airset Casting, Facilities, Equipment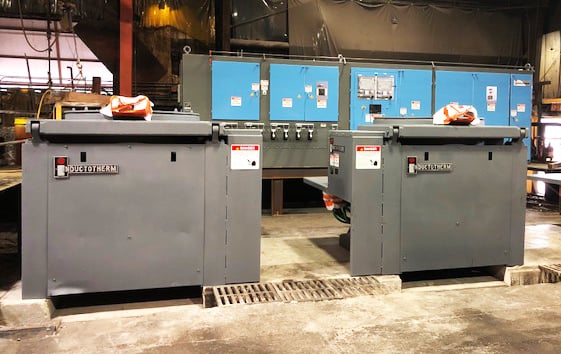 At Eagle Alloy, we recently expanded our capabilities by investing in three new Inductotherm induction melting furnaces. Since opening in 1979, we've always used induction for melting because of its efficiency and flexibility in comparison to other heating methods. These new furnaces allow us to increase our melting capacity both now and in the future.
It's easy to agree with Inductotherm when they say that "watching a piece of metal in a coil turn cherry red in a matter of seconds can be surprising to those unfamiliar with induction heating." The process of induction heating is as fascinating as it is useful. Here, we explore the origins of induction heating and its applications in metalcasting.
Read More
Tags: Capabilities, Melting, Induction
Subscribe to Email Updates