The ABCs of ISO: Why Certifications Matter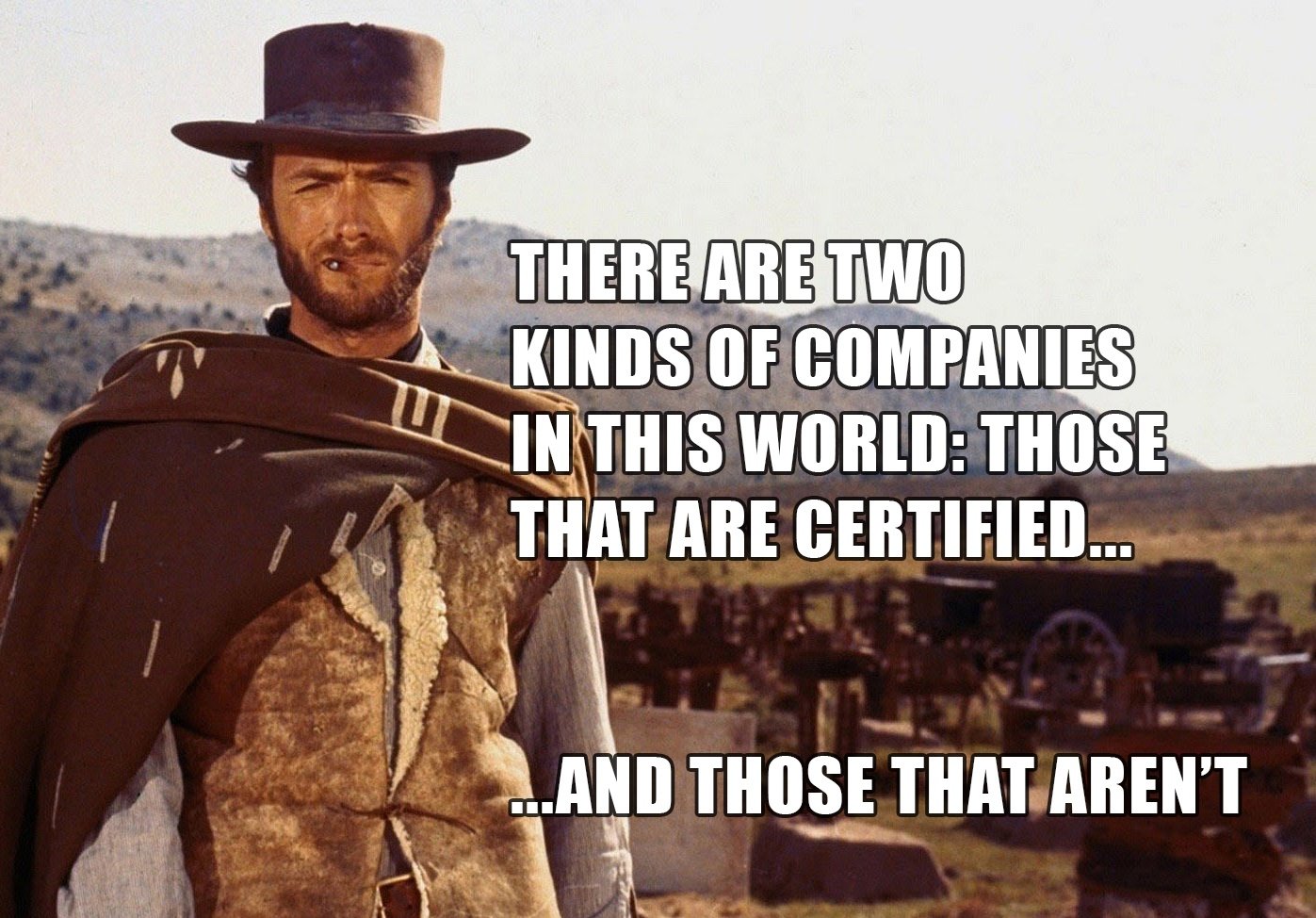 Whether your businesses is considering a new certification or you're shopping for a new supplier, it's important to know exactly what certifications can offer.
Here, we focus on the quality-based ISO 9001 standards. Over 1 million companies in over 170 countries meet ISO 9001 standards, but there are millions more that don't.
Read on to learn the difference between those that are certified...and those that aren't.
What is ISO Certification?
First of all, "ISO" stands for International Standards Organization. They're the folks who develop the standards, and name them things like "ISO 5492:2008 Sensory analysis – Vocabulary" or "ISO 9001:2015 Quality management systems – Requirements." The International Standards Organization, however, doesn't actually do the certifying. For that, they have separate companies that are accredited to assess applications for certification. Often, these accredited companies provide training and coaching services to help applicants meet the standards defined by ISO.
ISO 9001, for example
ISO 9001 is a set of requirements for a company's QMS, or Quality Management System. ISO 9001 standards are independent of the actual work that a company does, so many different types of companies, across a wide range of industries, can strive to meet the standards. According to ISO, over 1 million companies in over 170 countries are currently certified to ISO 9001 standards.
But, there are millions more that don't meet the standards. So what's the difference between a company that's ISO 9001-certified and one that's not? One of the major differences is the company's approach to quality management.
At first glance, ISO's basic quality management principles are fairly simple:
QMP 1 – Customer focus: The primary focus of quality management is to meet customer requirements and to strive to exceed customer expectations.
QMP 2 – Leadership: Leaders at all levels establish unity of purpose and direction and create conditions in which people are engaged in achieving the organization's quality objectives.
QMP 3 – Engagement of people: Competent, empowered and engaged people at all levels throughout the organization are essential to enhance its capability to create and deliver value.
QMP 4 – Process approach: Consistent and predictable results are achieved more effectively and efficiently when activities are understood and managed as interrelated processes that function as a coherent system.
QMP 5 – Improvement: Successful organizations have an ongoing focus on improvement
QMP 6 – Evidence-based decision making: Decisions based on the analysis and evaluation of data and information are more likely to produce desired results.
QMP 7 – Relationship management: For sustained success, an organization manages its relationships with interested parties, such as suppliers.
It's no coincidence that this list reads a little bit like a self-help guide. ISO's own stated idea behind ISO 9001 is "continual improvement." ISO standards are actually designed to help businesses improve themselves.
ISO 9001 Certification in Manufacturing
ISO 9001 standards are all about the quality and consistency a business is able to provide. For an ISO 9001-certified tax-prep agency, that means consistently filing tax returns accurately and on time. For an ISO 9001-certified metal casting foundry, that means providing quality castings that meet or exceed customer requirements every time. In both cases, the businesses have developed systems of measuring and improving quality of their outputs while working to achieve ISO 9001 certification.
If you decide to work with an ISO 9001-certified metal caster, that certification doesn't only apply to the specific work they do. They're not certified only because they meet standards of accuracy or precision in production. They're certified because they've put a lot of time and effort into ensuring that they do quality work, consistently, no matter what the job.
As with any major purchase, it's important to research company reputation, past achievements and equipment capabilities before choosing a new supplier. But that ISO 9001 certificate goes a long way in telling you what kind of company you're working with. Those who have gone the extra mile to achieve certification have a clear and vested interest in quality and customer satisfaction.
Work with a certified supplier, and you know that whatever you order, it will meet your standards and be delivered on time.
Learn more about what goes into choosing the right supplier in our free Buyer's Guide to Purchasing Raw and Machined Cast Products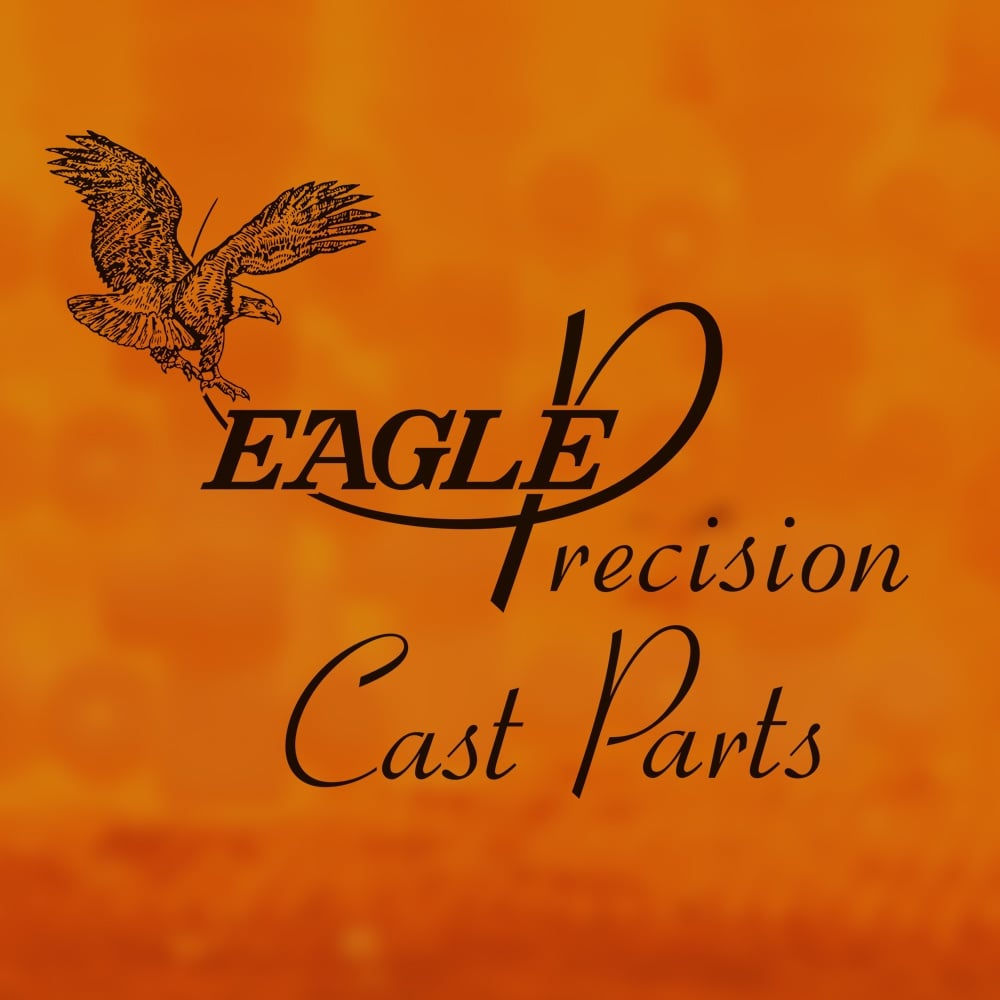 Written by Deb Pipoly
Deb Pipoly is President of Eagle Precision Cast Parts, an investment casting company located in Muskegon, MI.
Subscribe to Email Updates