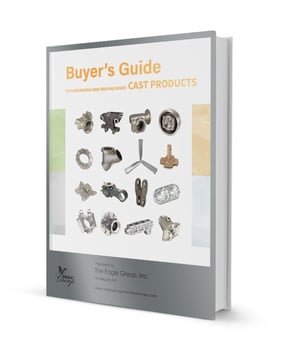 Before shopping around for quotes, whether it's for a new product or an already existing part, take a look at our free buyer's guide for hints, tricks and best practices. Inside, you'll find:
What you need to know about your product
How to choose a material
How to choose a casting process
What to look for in a casting supplier
Fill out the form at the right to download your free copy of our Buyer's Guide to Purchasing Raw and Machined Cast Products. You can read it, share it, print it–it's yours to keep!