5 Mistakes Companies Make When Choosing a New Metal Casting Supplier
Whether you're bringing a new product to market, improving on an old design or entering the world of metal manufacturing for the first time, you'll need to find the right foundry for the job. Choosing a metal casting supplier can be a daunting task, and not everyone makes the right choice the first time.
These five mistakes companies make when choosing a new metal casting supplier can lead to expensive fixes, defective products, overpriced castings, logistical headaches and customer service nightmares. Read on to find out what NOT to do when choosing a new foundry.
1) Bigger is Better
One of the most common mistakes companies make when choosing a new metal casting supplier is to think that bigger means better. Large foundries with brand-name recognition seem like the go-to choice for someone getting started in sourcing, but it's almost always worth your time to look a little deeper.
Keep in mind that larger foundries mean multiple facilities, more complex structures, and a lot more clients. Some large foundries manage work efficiently and stay attentive to client needs, but others might leave you feeling like another number on the tax form.
Especially if you're ordering a complicated part or your design isn't quite finalized, it's often better to work with a smaller company that can give you more face time and more individual attention.
2) Lowest Bidder Wins
A common practice in the noob's world of foundry sourcing is choosing the lowest bidder, but this bad habit can have serious consequences. If you don't verify a foundry's reputation or request a quality guarantee before signing, you might get stuck with a warehouse full of inexpensive, but defective, products. Beyond price, be sure to take a look at the following:
Reputation: what do current customers have to say about the foundry?
Transparency: is the foundry willing to tell you about their complaint rates? Better yet, do they publish this information, and is it something to be proud of?
Customer Service: does someone answer the phone when you call the foundry? Do they respond promptly to your questions and requests? If it's hard to get in touch with them before they have your business, you can bet it will be a lot worse once you send them a check.
3) Backyard Shopping
The local Yellow Pages are a great place to start your search, but shouldn't be the only place you look for a new foundry. Sure, keeping things local can have a lot of advantages–simplified shipping, in-person inspections, easier communications–but you really want to focus on finding the best fit in terms of capabilities, quality and consistency. Sometimes you have to look outside your local manufacturing alley to find the foundry that's best for you.
4) Forego Finishing
One way to shrink sticker prices on cast products is to order your castings raw, or with only minimal finishing processes applied. If you don't require boring, tapping, facing or other more complex machining on the parts, you can stop there. But if you have to outsource CNC machining, things can get complicated. You might get stuck managing shipping logistics, work orders, RFQs and queue time for two (or more) different suppliers before you get a finished product.
Instead, try to find a foundry that either has in-house CNC capabilities or has a close relationship with a reputable CNC machine house. The best-case scenario is that you place an order with the foundry, they handle the details, and you get a shipment of finished products. In many cases, you'll also find that by consolidating casting and machining, you'll get more consistent orders completed at faster rates.
5) Disregard Certifications
Certifications are a complex issue in the world of manufacturing. Environmental and safety standards are a must, but things get a bit murkier when it comes to ISO. ISO-9001:2015, for example, is one of the broadest certifications available. You'll find the same stamp of approval on restaurants, clothing boutiques and foundries. So what does it actually mean?
The process of obtaining ISO-9001:2015 certification is different for every company depending on size, industry, facilities and company goals. At the end of the day, it tells you, the customer, that the business has consciously adopted a strategy for growth and continued improvement. It tells you they're not a pop-up shop, or a one-off, opportunistic venture. It tells you that all employees at the foundry are interested and invested in the quality of their products.
Learn more about choosing the right supplier. Download our free Buyer's Guide to Raw and Machined Cast Products.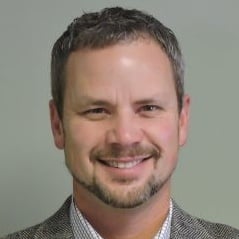 Written by Jeff Cook
Jeff Cook is Chief Sales and Marketing Officer for Eagle Alloy in Muskegon, MI. While enlisted in the Marine Corps Reserves, he began working at Eagle Alloy in 1986 as a snag grinder on 3rd shift after his father told him to "Get a job!" Jeff is past President of the American Foundry Society. His passions include educating young people on the careers and advancement available in the metalcasting industry.
Subscribe to Email Updates