Hydrant Guard Case Study: Concept to Completion Manufacturing by The Eagle Group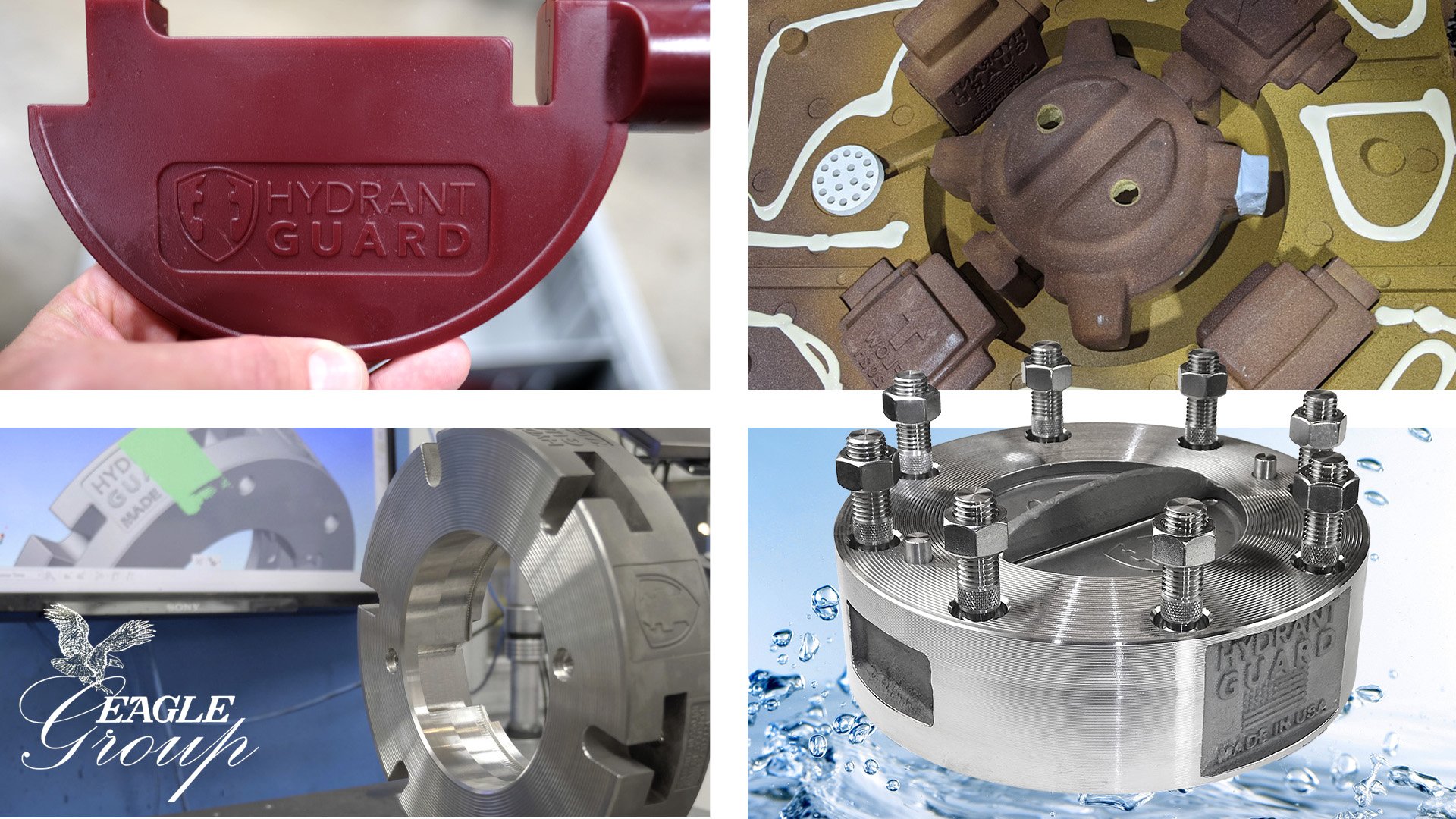 The Eagle Group is not the kind of manufacturing partner that turns away a challenge. When we were approached with a design that could revolutionize the American water industry, we pulled together our entire suite of knowledge, resources, and experience to turn a brilliant idea into a viable product.
The case of Hydrant Guard demonstrates a strong example of inter-company cooperation between Eagle CNC Technologies, Eagle Alloy, Eagle Precision Cast Parts and our customers. By leveraging the best of what each company has to offer, the Eagle Group was able to take the Hydrant Guard design to the next level, ensuring not only that it would work as required, but that it would stand head and shoulders above competitors.
What Is Hydrant Guard?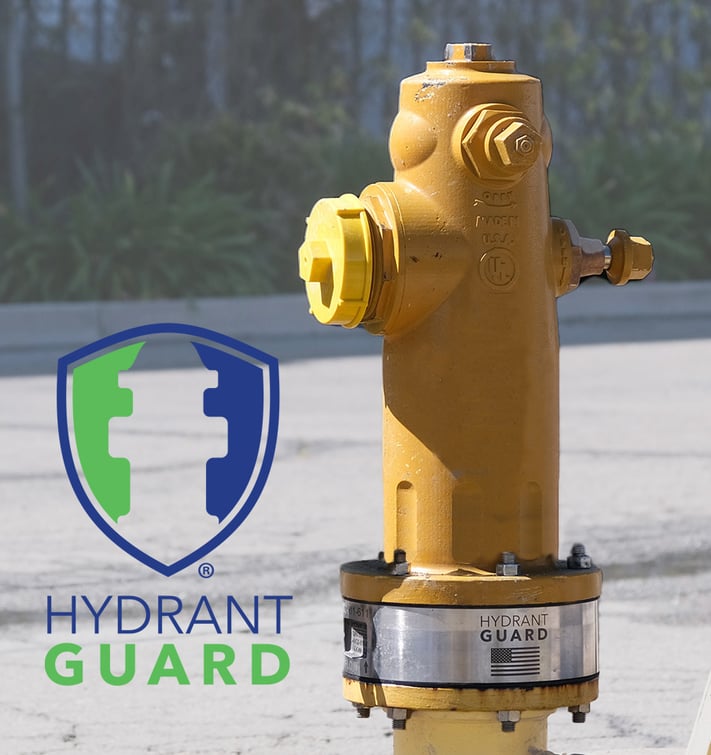 Hydrant Guard is a rising star in the water industry. In geographies vulnerable to water shortage and drought, their product is poised to save hundreds of millions of gallons of water every year.

On a basic level, Hydrant Guard is a check valve for wet-barrel fire hydrants: it stands between the bottom of a fire hydrant and the top of the aboveground riser that conveys water to the hydrant. Wet-barrel hydrants are used in places with reliably warm climates like California and Hawaii. While wet-barrel hydrants are easier to install and maintain than dry-barrel hydrants, they do have one particularly expensive drawback: hydrant geysers. Unlike dry-barrel hydrants that only channel water when activated, wet-barrel hydrants are charged with water at all times. When a wet-barrel hydrant is broken (or sheared) it releases a surge of water straight from the water main into the air—not only wasting perfectly good water, but also damaging property and endangering people.

Hydrant Guard stops these water surges in their tracks by automatically activating a pair of valve plates and preventing water from rushing upwards. It may seem simple, but just think: how do you stop a vertical water surge traveling as fast as a car, carrying thousands of gallons of water a minute?
Bringing Hydrant Guard to Market
Hydrant Guard's inventor, Mel Plummer, holds a number of patents and a long list of credentials in engineering, management, and community leadership in the Los Angeles area. He first conceived of Hydrant Guard in 2011, and he knew he needed to join ranks with a manufacturing firm that could bring his idea to market successfully. The Eagle Group's contribution would help transform Hydrant Guard from a concept into an effective real-world solution to wet-barrel hydrant shears.
Searching for the right manufacturing partner
After Mel Plummer had conceived of the idea and developed initial prototypes, he began his search for the right manufacturing partner. He first approached an advanced manufacturing firm in California, but the results were unsatisfactory: instead of prepping Mel's straightforward design for manufacturing, they reconfigured it as a contraption that would only serve to confuse users. "So I retracted from that and continued to focus on the original sleek design that I had with the dual plates and the breakaway check valve," Mel says. He knew that Hydrant Guard's appeal would be its elegant simplicity: easy to install, easy to maintain and easy to market as an effective solution.

The Eagle Group came across Hydrant Guard through a fellow Michigan foundry, Bay Cast Inc. Bay Cast had received an inquiry from a Mel's associates in California: a distributor that was gathering information about Midwest manufacturing facilities. Mark Fazakerley, now Board Co-Chair of the Eagle Group, recognized a significant product when he saw the design: "I've been in the casting business for 48 years and worked with all kinds of valves. The concept of a valve is over 200 years old. When I learned that there wasn't a product like this, it surprised me. It should have been invented 50 years ago!" Mark and Eagle Group leadership agreed: the potential for making a real difference (both in the product, and in the lives of the users) was huge.

In the beginning stages, the Eagle Group was communicating their ideas to Mel indirectly through the CA-based distributor, but progress was slow and no one seemed ready to take the prototyping plunge. In order to move the project forward, Eagle Group management approached Mel about forming a partnership. It didn't come as a total surprise to Mel: he'd noticed the Eagle Group's dedication to Hydrant Guard behind the scenes. "I went out to visit [Eagle CNC's] facility. I was blown away by the things and the clients that they already have and their capabilities. I met their engineering team and I was sold." In 2016, HydrantGuard LLC was born.

Out of the gate, Eagle CNC was charged with spearheading Hydrant Guard's development, working with other Eagle Group leaders as advisors and recruiting the casting companies when they were needed in the process. Eagle CNC president Nik Seyferth and engineers Larry Herzhaft and Brandon Mead make an exceptional team for product development, and Eagle CNC was the natural fit as Hydrant Guard's project lead.
Initial Prototypes and Design Optimization
Initially Hydrant Guard was designed to be relatively inexpensive to manufacture, but it was also designed to be consumable. Like some existing products, operators would have needed to replace the valve after every hydrant shear. Today's device is a highly durable, resettable device that's designed to protect water supplies through multiple shear events. Although the final Hydrant Guard design differs significantly from its first iteration, they both share the characteristic of elegant simplicity. For nearly two years, the Hydrant Guard team addressed manufacturing and performance challenges before arriving at a field-ready configuration.

Above from left: Early Hydrant Guard prototype; Coated iron "two-ring" prototype; First market-ready version of HG1
The first breakthrough came when Hydrant Guard updated the valve plate design by replacing a standard hinge pin with a boss, increasing strength and reliability. As a dual ring valve, early Hydrant Guard prototypes relied on hinge pins that allowed the valve plates to swivel and connected them to the valve body. While this configuration is relatively standard for check valves, the Hydrant Guard team was not satisfied with strength analyses. In real-world shear scenarios, that hinge pin would bear the brunt of the water pressure, leading to a potential failure point. Eagle CNC's engineering team proposed an alternative: by placing a boss at the end of each valve plate and nestling it into the Hydrant Guard body, they could distribute that force throughout the plates. With a boss on each valve plate, the hinge pin was no longer necessary. In addition to improving strength and reliability, this design update also reduced flow obstruction during normal hydrant operation.
The addition of the boss to the valve plates opened the door to the second major design breakthrough: the elimination of the second ring. The dual-ring design involved a "keeper bar" to hold the valve plates open. However, the bar became detached too easily, and when a unit was damaged in shipping the design team decided it had to go. "I had our toolmaker take the lower portion of the housing and drill two holes in it while it was assembled. We got rid of the keeper bar and replaced it with keeper pins. That's what allowed us to go to a single ring and have that really strong locking mechanism in the housing. That was really the big leap forward," recalls Nik Seyferth, President of Eagle CNC and overall quarterback for the Hydrant Guard project. The new keeper pins would be machined from stainless steel and custom designed for Hydrant Guard's new streamlined form.
Perhaps most importantly, replacing the keeper bar with keeper pins allowed the Group to downsize from two rings to one, which would prove superior in many ways: lighter, stronger, simpler and, perhaps most importantly, stouter – the taller a product stands above ground, the higher chance a vehicle might knock out a hydrant and (oops) take the check valve with it.
With the boss on each valve plate, a single ring and a locking mechanism integrated into the valve, Hydrant Guard really started to show its true potential.
From Iron to Stainless Steel: Upgrading Hydrant Guard Material
A large portion of the metal products in the waterworks industry are iron, and the first iterations of Hydrant Guard followed industry convention in terms of material. However, iron has a significant drawback: it corrodes rapidly when exposed to water and oxygen. Regulatory agencies like NSF International, a product testing and certification organization focused on water and food product safety, require iron products for the water industry to be coated in certain ways. To address this challenge, HydrantGuard LLC created their own coating station within Eagle CNC's facilities.
In line with NSF requirements, Eagle CNC established a fluidized bed to evenly coat Hydrant Guard valve bodies. They experimented with various configurations, but continued to run up against the same barrier: coated iron was simply not able to maintain the tight tolerances required to operate as intended. Surfaces where individual components interfaced had to be left uncoated or they would allow too much water to escape the valve.
More and more signs kept pointing to stainless steel as the optimal material, rather than iron. Hydrant Guard needed to be durable and safe for consumers (after all, these attachments would be hooked up to drinking water networks). The NSF certification for water safety is also a key element in working within the water industry; in fact, many potential customers of Hydrant Guard would require it. Instead of further redesigning the product to accommodate the coating process, the Hydrant Guard team decided to upgrade the material.
Finally, iron was replaced by stainless steel. In order to fast-track NSF certification, HydrantGuard LLC chose NSF-pre-approved stainless steel as the alloy. As a stainless steel valve, Hydrant Guard is both corrosion-resistant and safe for consumers. It is also longer-lasting, giving HydrantGuard LLC the confidence to back their products with a 10-year warranty.
Full-Service Manufacturing at the Eagle Group: Casting, Machining and Packaging Hydrant Guard
Another advantage of casting in stainless was that Hydrant Guard could now be fully manufactured by the Eagle Group. Both Eagle Alloy and Eagle Precision are highly capable steel casting foundries, principally using shell mold casting and investment casting, respectively, to cast a wide variety of alloys and shapes.

Hydrant Guard production at Eagle Precision Cast Parts (from left): Wax molds of stabilizers; Drying investment casting molds; raw cast stabilizers and valve plates
The first HG1 valve produced was very similar to today's version, and the valve body was cast by Eagle Precision Cast Parts using their investment casting process. Investment casting can manufacture parts with tight tolerances (down to +/-.005 in.) while producing extremely thin sections, knife edges, and sharp detail. Investment casting also involves relatively low tooling costs, so the process lends itself well to new products.
While the first valve bodies were cast by EPCP, additional components like valve plates, keeper pins and stabilizers were first fully machined by Eagle CNC. The Eagle Group continued to adjust the manufacturing workflow to adapt to growing demand. Soon, Eagle Precision Cast Parts was also casting valve plates, cutting down on machining. "Investment casting is the right process for a part like this," explains Eagle Precision President Deb Pipoly, "because we can provide a near-net-shape casting that requires little machining."
As HydrantGuard LLC fine-tuned the manufacturing process, Eagle CNC's engineering team and Mel Plummer collaborated to develop new product designs. Currently two Hydrant Guard versions are available: HG1, a lower profile valve with a lower pressure rating; and HG2, a higher profile valve with a higher pressure rating.
With demand for higher quantities and a reconfigured appearance, Hydrant Guard was a perfect candidate for shell mold casting. HG2 valve body designs went straight to Eagle Alloy for casting, and HG1 valve bodies were also transferred to Eagle Alloy from Eagle Precision.

Hydrant Guard manufacturing at Eagle Alloy (from left): Pattern in mold machine; shell mold; raw cast valve body
"When we originally got into it, we had to help with the transition from investment to shell," recalls Nic Tarzwell, Chief Technical Officer at Eagle Alloy. "We can quote an investment product in a shell aspect, but you're going to have to give on a couple things. One is tolerance, one is surface finish." That ultimately meant that shell-molded Hydrant Guards needed more machine stock, and the final product would have more fully-machined surfaces. More machining isn't necessarily a bad thing: Hydrant Guard customers love the product's characteristic stainless-steel shine, which wouldn't glow so brightly without its CNC-machined surface finish.

Eagle CNC led Hydrant Guard's product development throughout the entire manufacturing journey. Eagle Precision was indispensable to getting Hydrant Guard up and running – the ease of experimentation, affordable tooling and strong working relationship ensured that Hydrant Guard was well on its way when Eagle Alloy picked it up: "We knew we were selling a high-end product with great aesthetics and tight tolerances. And in the beginning, we wanted to minimize machining: [Eagle] Precision was perfect for that kind of job," recalls Nik Seyferth about Hydrant Guard's early days. Finally, by transferring valve-body casting from Eagle Precision to Eagle Alloy, the team could ensure sufficient check valves were being manufactured to meet demand.
Today, the manufacturing workflow is as follows:
Eagle Alloy casts valve bodies for HG1 and HG2 using shell mold casting
Eagle Precision casts valve plates using investment casting
Eagle CNC Technologies machines valve bodies and plates to completion. They also fully machine (from billet) stabilizers and keeper pins. Hydrant Guard is then packaged, stored and shipped from Eagle CNC's facilities in Muskegon, MI.

Hydrant Guard manufacturing at Eagle CNC Technologies (from left): Valve body in machine center; HG1 dimensional inspection; Hydrant Guard package
Delivering a Vital Water Conservation Device
To the Eagle Group, these elegant check valves are part of manufacturing for a cause. Our motivation was strengthened by the knowledge that the end product would help to save a vital resource in areas that need it most. By leveraging each Eagle Group company's expertise in Hydrant Guard's production lifecycle, we were able to pivot as much as we needed to find the optimal manufacturing process. In the end, company-wide communication and cooperation turned this product into a success.

"It's been very rewarding," Mark Fazakerley says of working with Hydrant Guard. "It's cool that we're bringing new technology to a very, very old industry."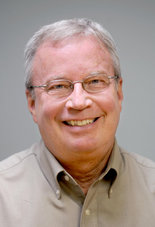 Written by John Workman
John Workman is Co-Chairman of the Board at Eagle Alloy, Inc.
Subscribe to Email Updates